Indonesia and Malaysia strengthen bilateral ties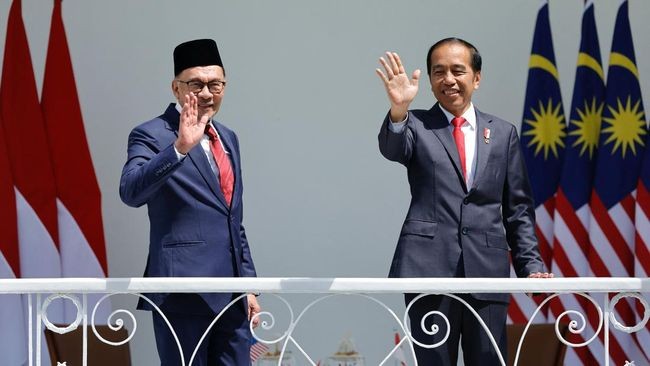 Image source: Willy Kurniawan/Reuters
Malaysian Prime Minister Anwar Ibrahim paid his first official visit to Indonesia on January 8 to 9, 2023, at the invitation of the President of the Republic of Indonesia Joko Widodo. This was also his first overseas visit following his appointment as Prime Minister on November 24, 2023.
Both state leaders seek to use this opportunity to discuss bilateral cooperation in various fields. Furthermore, they explored new potential collaboration and promoted joint efforts to address regional and global challenges.
Indonesia and Malaysia are strategic neighbors, with trade valued amounting to US$27.31 billion during the period of January to November 2022, according to a press statement from the Malaysian Foreign Ministry. As the world's largest palm oil exporters, the two countries also share common interests and concerns over the EU's new policy concerning the commodity.
Regarding the development of Indonesia's new capital city of Nusantara (IKN) in East Kalimantan, Mr. Ibrahim has given his support and commitment as he handed over 11 Letters of Interest from Malaysian companies committed to investing in the capital city relocation project. Eight Memorandums of Understandings between Indonesian and Malaysian private companies estimated to be worth $263 million were also signed on the sidelines of the state visit.
Other key topics discussed at the Presidential Palace in Bogor during that visit were a number of prolonged border disputes and the protection of Indonesian migrant workers in Malaysia. There are at least three agreements in the pipeline to address these bilateral issues, said Malaysian Foreign Affairs Minister Zambry Abdul Kadir, as reported by the Jakarta Post.
Indonesia and Malaysia are ASEAN's biggest economies and thus a close, stronger relationship between the two nations would not only be beneficial for both nations, but would boost the region's economic strength overall.