Indonesia maintains steady expansion of its manufacturing sector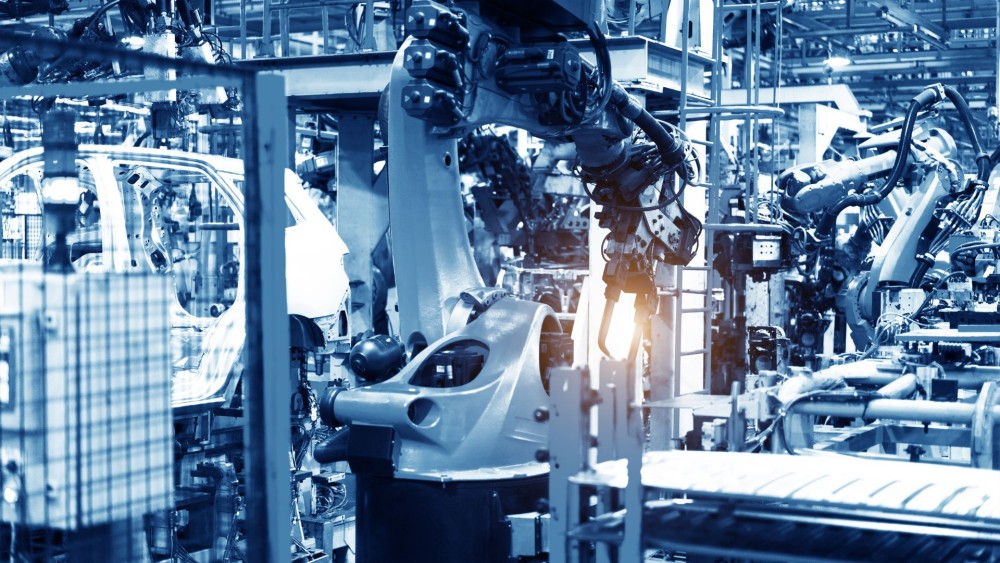 Indonesia's manufacturing sector remains expansive towards the end of the first quarter of 2023 and is expected to continue growing throughout the year as solid domestic demand should offset the impact from global economic uncertainty.
Amidst ongoing global economic uncertainty stemming from inflationary pressures and the Russia-Ukraine war, Indonesia's manufacturing Purchasing Manager Index score only dipped slightly to 51.2 at the end of February from 51.3 in the previous month, according to S&P Global. The latest score marks the 18th consecutive month of Indonesia maintaining an above-50 score, which signals an expansion of industrial activities.
According to the report, Indonesia's high manufacturing production was reportedly due to strong domestic demand, which resulted in increased new orders and the clearing of backlogged work in February. Additionally, supply constraints appeared to have eased as delivery times from suppliers shortened for the first time in a year, which kept selling price inflation for goods relatively mild.
However, the report also noted that business confidence was at its lowest level in nearly three years as sluggish foreign demand continued to reinforce fears of a sharp downturn in the global economy.
Mixed Impulse from China
Thus far, the reopening of China's economy looks set to prop up global economic growth while also easing inflationary pressures. The reopening bodes particularly well for Indonesia as it could push commodity prices upwards. China is a major export destination for Indonesia's mineral resources, metal ore, and steel. The country imported US$35.4 billion worth of goods from Indonesia in the first half of 2022, an increase of 34.2 percent year-on-year (yoy), according to data from Chinese customs.
On the other hand, the reopening could also lead to an increase in cheap imported goods from China, which could have an adverse effect on Indonesia's manufacturing sector. A heavy backlash is currently building up in Indonesia over the discovery of alleged illegal imports of used goods, particularly of textiles, garments and footwear, with the Indonesian government promising to crack down on any trade activity that could disturb the productivity of domestic industries.
Opportunities in manufacturing
In light of Indonesia's recent success in hosting the G20 summit in December of last year, as well as its chairmanship of ASEAN this year, government officials have been actively promoting the country's potential as an up-and-coming player in the global supply chain and a possible production hub for various manufacturing activities.
On March 1, 2023, Indonesian Coordinating Minister for Economic Affairs Airlangga Hartarto and Singapore's Senior Minister and Coordinating Minister for National Security Teo Chee Hean engaged in talks about the growth of Indonesia's manufacturing industry, with a particular focus on the automotive sector, in which Indonesia possesses substantial production capacities and an eagerness to create opportunities for the production of electric vehicles.
Indonesia's manufacturing sector grew by 5.01% in 2022. It was the strongest component of the country's economic growth in terms of productivity. Moreover, the country has also demonstrated significant growth in regard to its basic metal industry (14.8% yoy) as well as in the automotive industry (10.67% yoy). Overall, total exports from the industrial sector reached $206.35 billion in 2022, a 16.45 percent increase compared to the previous year.
Mr. Hartarto also said that Indonesia was actively seeking foreign investments to promote the development of green technology, particularly to achieve its net-zero emissions target by 2060 and create as many employment opportunities as possible within the country.
In that regard, it should be noted that Indonesia is once again the partner country for Hannover Messe, one of the world's largest trade fairs for industrial development. To be held from April 17 to 21, in Hanover Fairground in Hanover, Germany, Indonesia plans to focus on presenting business opportunities within seven priority manufacturing sub-sectors, namely food and beverages, textiles and apparel, automotive, electronics, chemical, pharmaceutical and medical devices.
The Indonesian government projects a 5.4-5.8 percent growth for the manufacturing sector. This growth is to be driven by post-pandemic supply chain improvements, recovery in demand from trading partner countries, and the government's downstreaming efforts. Meanwhile, export from the industrial sector has been targeted at between $225-245 billion for 2023.
Read more about the manufacturing sector in Indonesia