Indonesia on track to becoming a global EV supply-chain player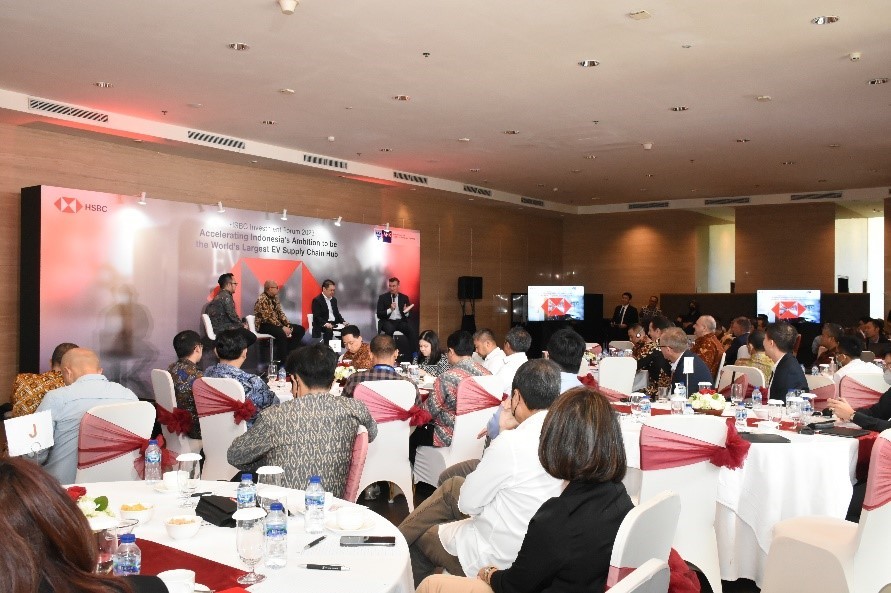 Investments into the country's nickel mining and processing industry is looking to grow even bigger as companies race to build capital and take advantage of Indonesia's vast nickel reserves.
---
Indonesia is on track to be a global player in the world's Electric Vehicle (EV) production supply chain with companies from around the world looking to pour their money into the country.
As quoted from the Financial Times, Indonesia is already the second-busiest IPO market in Asia by both deal value and the number of listings with as much as an estimated US$4 billion (roughly Rp 61.7 trillion) in issuance this year, bankers say.
The IPO plans comes from, among others, Harita Nickel, a subsidiary of Harita Group, which aims to raise $600 million, as well as PT Merdeka Battery Materials, and PT Amman Mineral Internasional. As much as $1.5 billion is expected to be raised from these three IPOs alone. Their move follows earlier IPOs that saw relative success, such as that PT of Hillcon Tbk., which succeeded in amassing over $39 million when it went public this February.
The investments would likely be used to increase Indonesia's nickel production even further. At 21 million tons, Indonesia holds the world's largest nickel reserves. But it has also already far surpassed other nations for nickel production. This is because, rather than directly exporting the raw ore, Indonesia has succeeded in developing a thriving domestic steel industry, which has helped increase the value of the country's nickel product exports by more than ten times compared to ten years ago – up to $30 billion by the end of 2022.
Not content with just being a steel producer, Indonesia President Joko Widodo wants companies a complete EV supply chain to be developed domestically as nickel is also a key component of EV batteries. As EV adoption is expected to continue to rise, several multinational companies have already committed to investing in the development of EVs in Indonesia. They include South Korea-based LG Chem and Hyundai, France-based eramet, China's Contemporary Amperex Technology (CATL), and German-based BASF and Volkswagen.
Can't Afford to Ignore
Companies operating in the EV industry can't afford to ignore Indonesia's role in the EV supply chain.
This was revealed during the HSBC Investment Forum 2023: Accelerating Indonesia's Ambition to be the World's Largest EV Supply Chain Hub, organized on March 8, 2023, at the Glass House of Ritz Carlton Pacific Place Jakarta. Held in cooperation with the German-Indonesian Chamber of Industry and Commerce (EKONID), the event shed light on the latest developments regarding the growth of the nickel industry in Indonesia as well as the outlook of the industry going forward.
In particular, the event highlighted the soaring demand for electric vehicles around the world, as well as Indonesia's success in drawing companies to mine and process the country's nickel. The latter has led to the country increasing its share in global nickel production from less than 20% to almost 50% in just four years.
The rapid increase in nickel supply bodes well for the adoption of EVs across the world, which would subsequently have a positive impact on reducing CO2 emissions and in the fight against climate change. On the other hand, the long and complex chain of EV production means that companies are exposed to various bottlenecks and price fluctuation for components and the raw materials required to make them.
Mr. Jan Rönnfeld, Executive Director of EKONID, said that companies need to engage in the supply chain of EV because of the little integration these companies currently have into the different aspects of the supply chain.
"I think it's a very important step to invest and engage in that, and Indonesia is obviously the right partner for that," he said.
Mr. Francois de Maricourt, President Director of PT Bank HSBC Indonesia, said his company was in line with the Indonesian government's vision of growing the national economy by way of downstreaming and developing an EV ecosystem.
"Our role is to make sure that there is a good match between the demands of capital in Indonesia for very significant investment and the supply of capital from international investors," he concluded.