Indonesia's food packaging industry remains resilient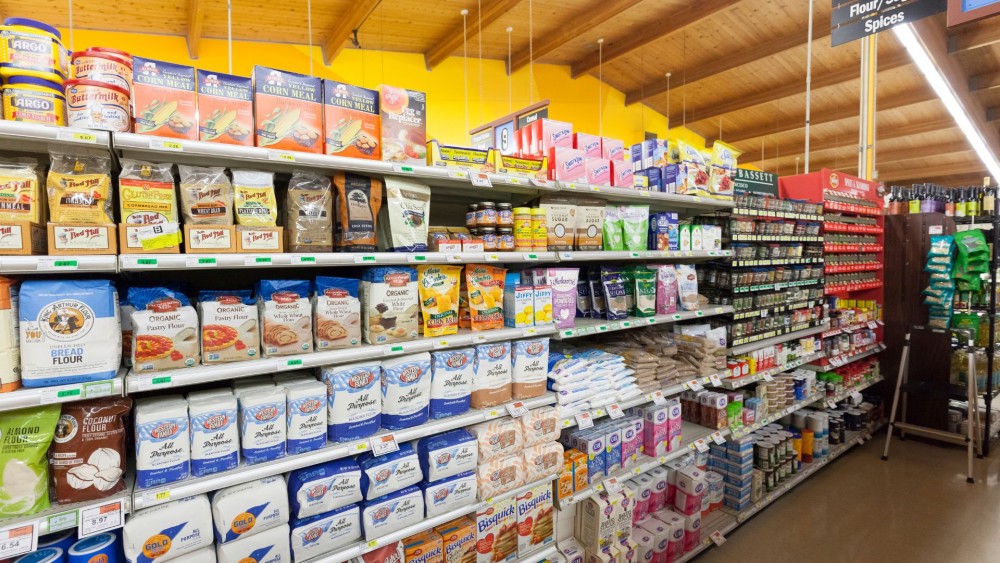 As the world's fourth largest country in terms of population, with a rising middle-income class to boot, Indonesia's domestic consumption has long played a key role as a driver of economic growth. With this in mind, it is little wonder that its packaging industry has performed relatively well even as the world struggles against the economic impact of the COVID-19 pandemic.
Indonesia's packaging industry is estimated to have grown by between 6 and 7% (year-on-year) in 2021 with a realized value of Rp 104.7 trillion in 2021, according to Visiglobal, a Jakarta-based consultancy firm. Visiglobal further projects that the sector would continue to grow by 6 to 8% each year – in line with the growth of the food and beverage, pharmaceutical, and retail industries.
This is particularly true in regard to the food packaging sector – which includes products such as cereal boxes and food take-aways and delivery packages. Underlying the resilience of the Indonesian food and beverage (F&B) sector, which, as of the third quarter of 2022, saw a 3.57% increase compared to the same period last year, according to the Indonesian Ministry of Industry. And while this is still far below the pre-pandemic level of between 7 and 9%, the resilience of the F&B sector bodes well for the food packaging industry, as the latter makes up around 70% of the packaging industry as a whole.
Share of monthly household consumption for food in Indonesia, 2022, in %, by category
Type of Food

Share of monthly
spending (in%)

Packaged Food

35.59

Grains and cereal

12.24

Vegetables

9.65

Fish and other seafood

9.31

Eggs and milk

6.08

Others

27.14
Source: BPS
Share of monthly household consumption for packaged food in Indonesia, 2011-2022, in % (as per March of each year)
Year

Share of monthly
spending (in%)

2011

27.49

2012

24.42

2013

25.88

2014

26.72

2015

26.67

2016

29.05

2017

32.69

2018

33.97

2019

35.12

2020

34.27

2021

31.74

2022

31.19
Source: BPS
Companies are therefore still optimistic when it comes to the Indonesian food packaging industry. In May of last year, China-based packaging company Lamipak kicked off the construction of its second factory in Indonesia. It plans to expand its capacity to up to 18 billion packs per year in two phases with an investment of $200 million by 2024. More recently, PT Sariguna Primatirta Tbk., also known as Tanobel, the Indonesian company behind the Cleo-branded bottled water, has set Rp 300 billion (roughly $19.88 million) in capital expenditure in 2023 to build factories and expand its distribution network.
Also recently, German-based chemical company BASF announced its intention to expand its polymer-dispersion capacity of its production facility in Merak, Banten, in response to increased demand from Southeast Asia, New Zealand, and Australia for styrene-butadiene – a material that is widely used for paper coatings in high-quality packaging.
There are still challenges that industry players should be wary of. The war between Ukraine and Russia has inevitably led to rising costs across the board, particularly in terms of logistics. In addition, high inflation rates across the globe and the resulting rise in strength of the US dollar against the Indonesian rupiah raises another cause for concern because Indonesia is still highly dependent on imports for both packaging machineries and raw materials.
Revenue from packaged foods in Indonesia in 2021, by type (in million USD)
| | |
| --- | --- |
| Type of packaged food | Retail sales value |
| Rice | 8,275 |
| Cooking Ingredients and meals | 4,258 |
| Dairy | 4,199 |
| Noodles | 3,029 |
| Baby Food | 2,880 |
| Baked Goods | 2,399 |
| Biscuits, snack bars and fruit snacks | 1,980 |
In 2021, Rice, a staple food in Indonesia, reached a retail sales value of 8.3 billion. In that same year, total retail sales value of packaged food was at around $32.97 billion.
Source: Statista
Nevertheless, the prospect for the long term remains bright. Setting aside the exponential increase in demand coming from Indonesia's growing population and rising middle-class, there is also increased demand among the country's young and affluent consumers for more sustainable packaging. These consumers, who are also likely to be digital savvy, also prefer single-serving and on-the-go food, which requires portable, durable, light and flexible packaging. These conditions will continue to leverage the Indonesian packaging industry in the long term.
For the short term, the following conditions should keep the sector attractive for investors. The first is the recent lifting of the public activity restriction introduced during the COVID-19 pandemic, which would help to increase domestic consumption overall. The second is the upcoming general election in 2024, which, historically, leads to increased spending for goods and services all across the nation. Barring any unforeseen circumstances, all of the above should keep the Indonesian food packaging industry strong and resilient.