Indonesia's textile industry requires regeneration, innovation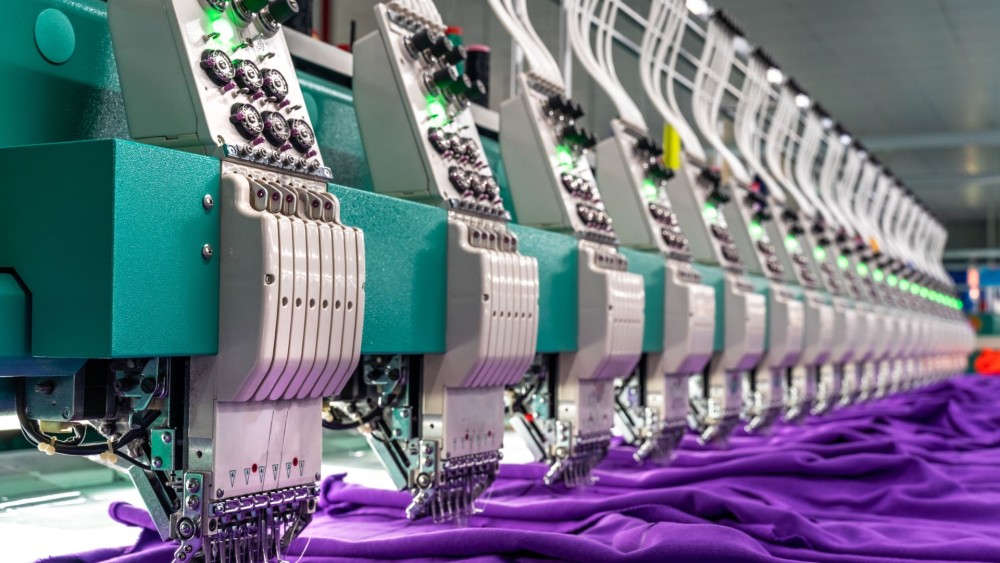 The COVID-19 pandemic, followed by Russia's invasion of Ukraine, has had a detrimental impact on Indonesia's already ailing textile industry. The sector was already facing difficulties as it had to decrease production in response to the pandemic. However, the recent increase in interest rates by central banks, aimed at addressing the global inflationary pressure resulting from Russia's war on Ukraine, has further complicated matters. They are now grappling with the challenge of sustaining their businesses amidst sluggish demand from the US and Europe, which are Indonesia's primary export markets for textile and textile products.
According to data from The Indonesian Statistics Agency, the export of Indonesian textiles in 2022 witnessed a significant decline, reaching only 1.5 million tons, which marked a 17% decrease compared to the previous year. The situation further deteriorated in the first quarter of 2023, with both the textile and apparel industries experiencing a substantial decline in export numbers. Specifically, the textile industry saw a decline of 25.4%, while the apparel industry witnessed a 20.4% decrease in exports compared to the same period in the previous year.
Textile & Apparel Exports January to May 2022-2023
(in Mn USD)
Category

Year

Jan

Feb

Mar

Apr

May

Textiles

2022

424.09

392.51

437.02

419.26

342.21

2023

305.25

290.25

339.20

253.88

346.94

Apparel & Garments

2022

911.26

795.94

839.92

889.36

629.20

2023

670.04

666.23

689.78

481.83

697.36
The current scenario portrays a bleak outlook for the Indonesian economy. The textile industry, being one of the nation's most labor-intensive sectors, employed approximately 3.6 million individuals in 2022. Data from the Indonesian Employers Association reveals that nearly 80,000 workers from 111 textile companies have been subjected to layoffs. Unfortunately, the Indonesian Textile Industry anticipates that an additional 12,000 individuals will be affected by layoffs by the third quarter of 2023.
Regeneration, Innovation Urgently Needed
Indonesia's textile industry had its heyday in the booming 80s, as characterized by a thriving domestic market and an abundance of inexpensive labor, resulting in remarkable growth and substantial profits. However, with the advent of modern technological advancements, domestic companies have struggled to embrace efficient production methods. According to data from the Indonesian Ministry of Industry, around 70% of the machines used in textile companies belong to the "old" (10-25 years) category. According to the Indonesian investment authority BKPM, 80% of the production machines are currently obsolete and are more than 25 years old. As quoted from Business Indonesia's own sector report on the textile industry, 5 million of the approximately 7.8 million spinning machines in operation were installed more than 20 years ago. Additionally, around 82% of the machines in the case of weaving machines and around 93% of the machines in the finishing industry are considered obsolete.
Adding to the industry's challenges, Indonesia's rapid economic growth and increasing urbanization have empowered workers in salary negotiations, making it less financially viable for textile companies to maintain cost-efficiency when producing in Indonesia. This situation has thus compelled investors to relocate their manufacturing operations to countries such as Vietnam and Bangladesh.
Currently, Vietnam and Bangladesh are among the world's top five suppliers of textile and textile products, along with China, Pakistan and India. According to a report cited by Anton A. Setyawan, a Professor of Management at the Economic and Business Faculty at Muhamaddiyah University in Surakarta, textile companies in these countries became market leaders by implementing new technologies and by exploring new ways to utilize textile end products. Furthermore, they continuously strive to develop new products and new textile materials while periodically evaluating and improving their production processes.
Cautious Optimism
Despite the challenges, there are still reasons to be optimistic. Indonesia is home to the world's fourth largest population of over 275 million people. Furthermore, its citizens are steadily climbing the income ladder, with the World Bank recently classifying the country as an upper middle-income country with a gross national income per capita of US$4,580 in 2022. By any measure, Indonesia remains a massive market for textile manufacturers and an attractive investment destination for potential investors.
The Indonesian government are committed to revitalizing the country's textile industry. In June, Minister of Industry Agus Gumiwang Kartasasmita, laid out his ministry's plan to lessen the burden of the domestic textile industry, which include intensifying its monitoring process for used textile products distributed through bonded logistic centers, as well as advocating for subsidizing electricity costs for textile companies.
In a recent interview with CNBC Indonesia, Indonesia's Coordinating Minister of Economic Affairs Airlangga Hartarto, said he remained optimistic about the prospects of the nation's textile industry, citing Indonesia's expanding manufacturing sector, which received a Purchasing Manager Index score of 52.5 from S&P Global in June 2023 (with a score above 50 indicating expansion) as well as the country's upcoming free-trade agreement plans.
"For textile and apparel, there are trade barriers of between 12 and 17% [of import tariffs] for the US and European markets. This does not apply to countries like Bangladesh and Vietnam [which already have free trade agreements]. Based on this, the upcoming Indonesia-EU CEPA [European Union Comprehensive Economic Partnership Agreement] gives us hope. And with the US, we'll have the Indo-Pacific Economic Framework," he said.
Nevertheless, it would be unadvisable for textile companies to rely on Indonesia's growing middle class consumers for their growth. Business players in the textile industry should seriously consider regenerating their machines and invest in efficient production to stay competitive. Expanding one's business connections by joining networking events would also be highly beneficial in ensuring success, as well as by attending local and international trade fairs in order to stay up to date on the latest industrial trends.