Indonesian construction market steadily recovers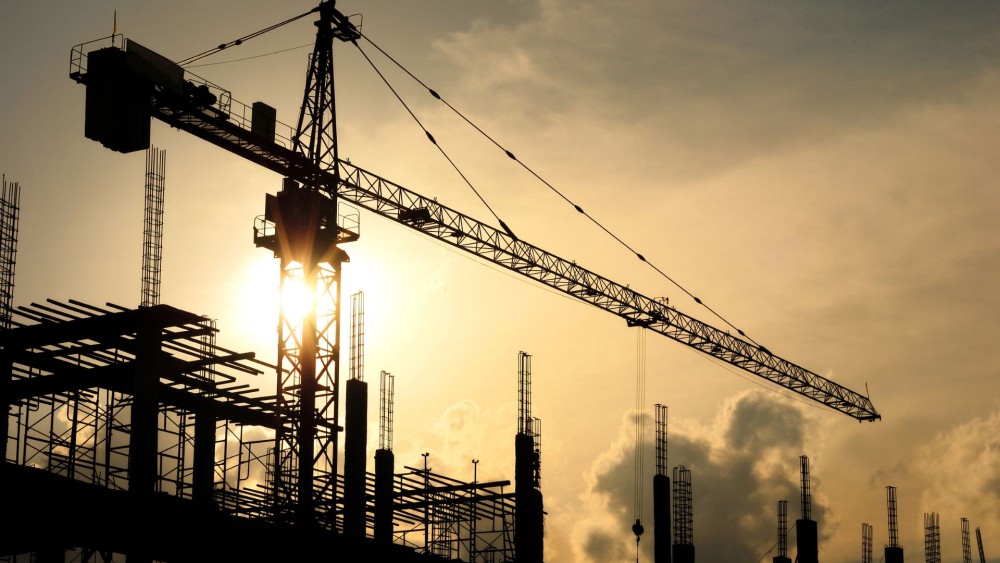 Apart from some operational disruptions due to the Russia-Ukraine war and the still-ongoing pandemic, the construction industry in Indonesia – which is segmented by the key sectors of commercial, residential, industrial, infrastructure, as well as energy and utility construction – is steadily recovering.
---
The construction industry in Indonesia grew by 4.72% in the third quarter of 2022, according to the Indonesian Economic Growth Report released by Statistics Indonesia. This is a better performance compared to the second quarter when it suffered a contraction of 6.05%. On an annual basis (year-on-year), however, the construction industry has slowed down due to industry constraints such as rising raw material prices and supply chain disruptions. In the third quarter of 2022, as a result, it only grew 0.6%, down from the previous year's 3.84%.
In the last two years, the construction industry has been experiencing a hard time as the government allocated much of the state budget it would have spent on infrastructure projects toward COVID-19 relief measures. With the pandemic starting to recede, Indonesia's construction industry is starting to recover, as shown in the last quarter's positive performance. In terms of GDP, it remains one of the main contributors, giving Rp 279.99 trillion (US$17.9 billion, assuming an exchange rate of Rp 15,622.8 per 1 USD) in that same quarter.
In an effort to accelerate the recovery of the construction industry, the government introduced some reforms in licensing regulations and changes in the withholding taxes of construction services. For instance, it has revised several provisions of Law No. 2/2017 on construction services, specifically in simplifying the business licensing process, obligating technology transfer by qualified foreign construction workers, and requiring employers and contractors to meet the new security, safety, and health and sustainable standards.
Major construction projects in 2022
The government's investment in the construction and rehabilitation of infrastructure as preparations for the G20 Summit in Bali and the upcoming 2023 ASEAN Summit in East Nusa Tenggara has been instrumental to the positive trend in Indonesia's construction industry. Besides that, the recent bill to build a new capital city in East Kalimantan is also regarded as a mega project for the construction pipeline. The fact that the development has been concentrated in Java Island for the past decades, makes it clear that these projects would help accelerate economic equality and increase connectivity across the nation.
Some large commercial construction projects initiated in Q3 2022, according to GlobalData's construction projects database, comprised of the building of a nickel processing plant worth $3.5 billion in Central Java, Yogyakarta-Bawen toll road worth $1.01 billion, Antasari Place Apartment in South Jakarta worth $246 million, Serang aseptic packaging plant worth $200 million, and the development of Myze Hotel worth $100 million in East Nusa Tenggara.
In the infrastructure pipeline, some active projects as specified by the Indonesian Committee for Acceleration of Priority Infrastructure include:
No.

Project Name

Category

Investment Value

Project Status

1

Trans-Sumatra Toll Road (15 sections)

Road & Bridge

Rp 206.4 trillion

Construction and Start
Operating

2

Yogyakarta-Bawen Toll Road

Road & Bridge

Rp 12.1 trillion

Preparation Stage

3

Jakarta Sewerage System (JSS)

Water & Sanitation

Rp 69.9 trillion

Preparation Stage

4

Oil Refinery in Bontang

Refinery

Rp 197.586 trillion

Transaction Stage

5

Tuban Oil Refinery

Refinery

Rp 199.3 trillion

Transaction Stage

6

Refinery Development Master Plan (RDMP)
in 5 locations

Refinery

Rp 246.2 trillion

Transaction Stage and
Construction

7

Abadi Field Development in Masela Block, Maluku

Refinery

Rp 289.9 trillion

Preparation Stage

8

Indonesia Deepwater Development Project (IDD)

Refinery

Rp 124.8 trillion

Construction

9

Indramayu Coal Fired Steam Power Plant

Electricity

Rp 29.565 trillion

Preparation Stage

10

Bitung International Hub Seaport

Port

Rp 34.365 trillion

Construction

11

Seaport in the Northern Part of Java Island

Port

Rp 43.221 trillion

Preparation Stage
Construction Industry Forecast
Forecast from GlobalData shows an annual average growth rate of 5.8% over the period of 2023 to 2026, mainly from investments in transport, electricity, housing, and manufacturing projects. Amidst the risk of a global recession, high inflation, and rising interest rates in 2023, the Indonesian construction market is expected to continue its growth path with a projected value of Rp 332.95 trillion, up 5.77% from the forecasted Rp 314.77 trillion in 2022.
Cahyono Siswanto, the National Research Manager of BCI Central – a subsidiary of Australia-based BCI Media Group, a construction industry focused consulting firm – reported that the three drivers of this growth are residential, industrial, and infrastructural, which will experience an increase in foreign direct investment. Additionally, the investments as part of the 2020-2024 National Medium-Term Development Plan (RPJMN) and the 2021-2030 Electricity Procurement Plan (RUPTL) will also contribute to the forecast-period growth, along with the Rp 490.7 trillion ($34 billion) investment for the capital city relocation.