Lockdown level raised in Jakarta, booster shots to be made mandatory for travel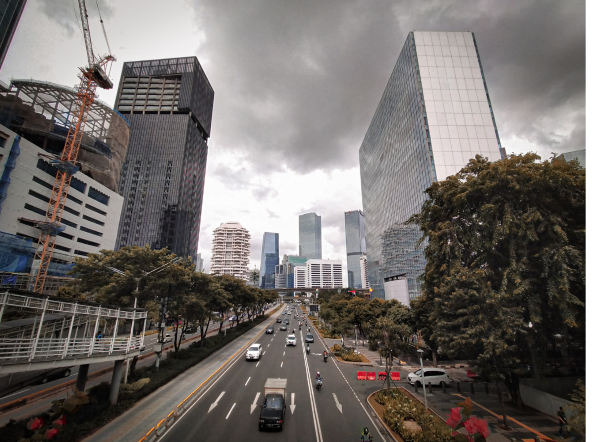 Indonesia's capital city of Jakarta, as well as its greater areas of Bogor, Tangerang, Bekasi and Depok, alongside the touristic island of Bali, would see its lockdown level, locally known as PPKM, raised to level 2 from level 1, which means that capacities for various indoor spaces such as offices, worship houses and movie theatres have been reduced to 75% maximum capacity from 100% previously.
This was stipulated in Minister of Home Affairs Instruction No. 33/2022 on the implementation of Public Activity Restriction (or PPKM) in the island of Java and Bali issued on July 5, 2022, and is to remain effective until August 1, 2022.
The decision was taken in response to the resurgence of COVID-19 cases caused by the Omicron BA.4 and BA.5 subvariant of the coronavirus, which saw infections rates increase to above 1,000 per-day since mid-June from the around 300 infections per-day rate in early May. Meanwhile, the death rate has remained relatively low compared to the Delta variant outbreak on August 2021.
Most major cities outside of Jakarta and Bali continue to implement PPKM level 1 however, which shows that the latest coronavirus subvariants are being encountered mostly in densely packed urban areas.
Additionally, the government further announced that it was planning to make booster shots mandatory for travel.
Coordinating Minister of Maritim affairs and Investment Luhut Binsar Pandjaitan said the government needed to drive more Indonesian to take their booster shots and that the regulation would be issued in two weeks at the latest.
"To drive booster vaccinations, the requirement for travelling and for entering public areas such as malls and offices would be changed into booster vaccinations [from just the second vaccination]," he said, as quoted by Antara.
He added that the requirement would apply to land, sea and air travel.