National Strategy on Business and Human Rights expected to be signed in August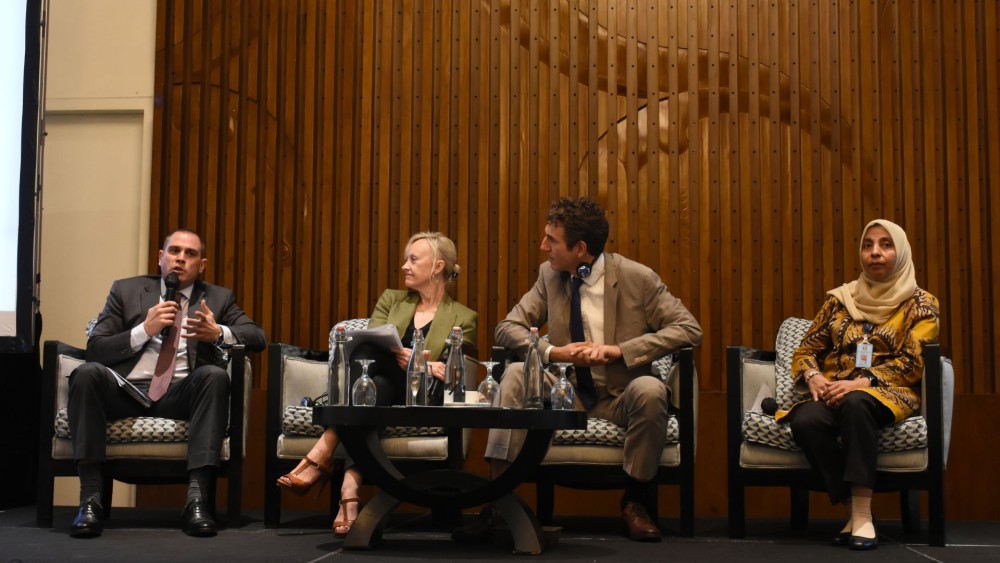 The Presidential Decree (Perpres) for the National Strategy on Business and Human Rights could be signed by the President as early as August of this year, an Indonesian senior official said.
"It is under process and is being discussed by the selected committees from the ministries... after the harmonization process, it goes directly to the President," Sofia Alatas Coordinator for Foreign Affairs Cooperation at the Directorate General of Human Rights on Human Rights of the Ministry of Law and Human Rights told Business-Indonesia.
The comment was made on Wednesday, May 31, 2023, following a dialogue meeting held by the German Embassy in Jakarta to discuss the recently implemented German Supply Chain Act and its implication to Indonesia.
Not unlike the recently passed European Union Deforestation Regulation (EUDR), the German Supply Chain Act, which was put into force in January of this year, imposes due diligence in the supply chain of German companies with the aim to preventing or ending human rights and environmental abuses. Both regulations pose compliance challenges on a never-before-seen level, particularly for multinational companies operating in high-risk countries.
Indonesia and Malaysia, two of the world's largest palm oil producers, have publicly criticized the policies for ignoring the possible negative impacts of the policy to smallholders.
In this regard, Ms. Alatas said the Indonesian government was committed to protecting human rights in business activities, but that the regulating such effort was unfamiliar territory to the country's administration.
She said the Perpres was being aimed at providing explanation and guidance to every relevant business entity in Indonesia in adhering to human rights in their operation.
"(It is) a strategy devised by the government to provide, firstly, an understanding regarding business and human rights to the central and regional governments, business actors, and the public as well," Alatas told Business-Indonesia.
The Indonesian government has partnered with the United Nation Development Program (UNDP) and the Friedrich Naumann Foundation (FNF) in preparing the Perpres. Academics, business people, Economic Chambers, and the Indonesian Entrepreneurs Association (APINDO) had also been invited to public consultations.