This Week's Headline (11-17 Feb 2023)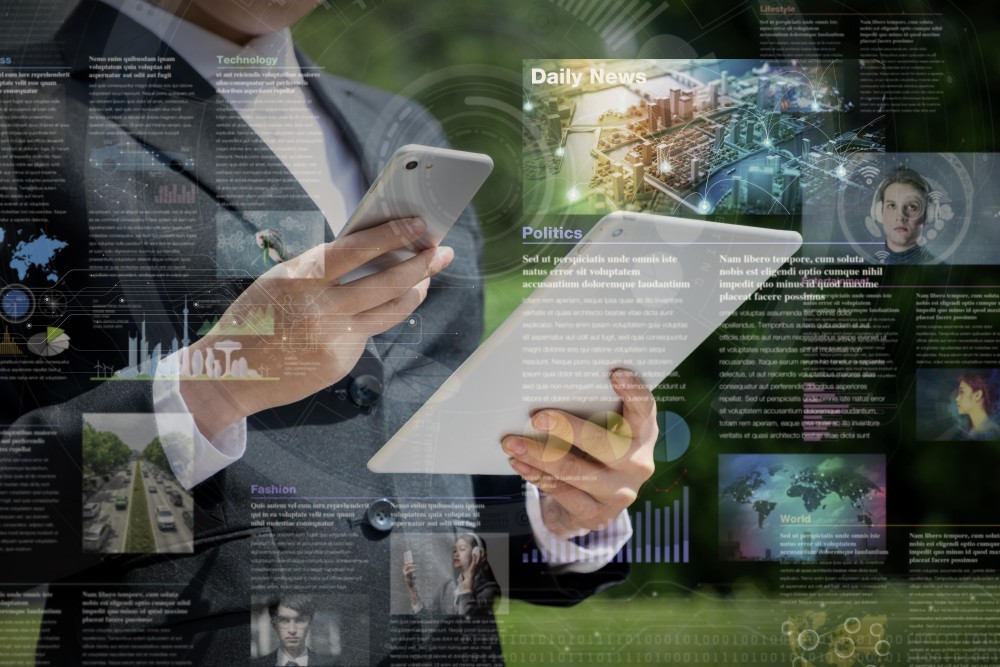 Indonesian parliamentary body okays presidential decree on jobs

An Indonesian parliamentary body on Wednesday approved President Joko Widodo's controversial
emergency regulation on job creation, lawmakers said, paving the way for its passage into law at a
plenary session.
The president, popularly known by his nickname Jokowi, issued the emergency decree late last
year to replace the Jobs Creation law, arguing that ongoing global economic uncertainty gave him
the legal basis to exercise executive authority. Once approved by parliament, the decree will
become a permanent law.
Originally passed in 2020, the jobs law revised more than 70 other laws and was lauded by foreign
investors for streamlining business rules in Southeast Asia's largest economy. But critics saw it as
hurting labor rights and eroding environmental protection.
But the Constitutional Court ruled in 2021 that the law was flawed due to inadequate public
consultations and ordered a renewed debate process in parliament within two years.
Some legal experts have criticized Jokowi's emergency decree as a ploy to bypass a proper
debate and not comply with the court order.

Trade unions have held several relatively small protests against the decree. Last month, a group
of Indonesians asked the Constitutional Court to carry out a judicial review of the decree.

But deputy chair of parliament's Legislative Body, Abdul Wahid, said the routine procedure would
take too long and there was an "urgent need to resolve legal issues quickly".
It was not immediately clear when parliament would conduct the plenary vote on Jokowi's
emergency regulation. Jokowi's coalition controls more than 80% of seats in parliament.
Lawmakers typically follow the endorsement of parliament's Legislative Body.
Source: Reuters


Indonesia Enjoys Trade Surplus in 33 Straight Months
Indonesia extended the positive run of international trade to 33 straight months with another
surplus of US$3.87 billion in January, the Central Statistics Agency (BPS) reported on Wednesday.

The country's exports stood at $22.31 billion in January, down 6.36 percent from the previous
month but increasing by 16.37 percent on a year-on-year basis.
Its imports were valued at $18.44 billion in January, a slight increase of 1.27 percent from the
same month of last year.
"Indonesia's trade balance has been in surplus for the 33rd consecutive month since May 2020,"
BPS deputy head Habibullah said in a news conference.
Three countries with which Indonesia had the biggest surplus in January include the United States
($1.17 billion), the Philippines ($909 million), and India ($810.5 million), according to BPS data.
Indonesia's biggest deficit occurred in bilateral trade with Thailand ($398.8 million), Australia
($353.1 million), and Argentina ($247.1 million).
In overall trade with ASEAN member countries, Indonesia also enjoyed a surplus of $1.42 billion
in January. Only with Thailand and Laos did Indonesia suffer a trade deficit.
China is Indonesia's biggest destination for non-oil and gas exports, amounting to $5.25 billion or
25.2 percent of Indonesia's overall exports by the destination country. However, China is also
Indonesia's biggest source of non-oil imports which stood at $5.32 billion (34.2 percent), resulting
in a deficit on the Indonesian side.

Source: Jakarta Globe
BI stops hiking interest rates after months of hawkish stance
For the first time in months, Bank Indonesia (BI) has kept its key interest rate unchanged, marking
a break with its policy of monetary tightening.
The benchmark rate will remain at 5.75 percent, the level it reached in January after being raised
by a cumulative 225 basis points (bps) over the course of half a year.

The deposit and lending facility rates also stayed unchanged at 5 percent and 6.5 percent,
respectively, the central bank announced following its monthly policy meeting on Thursday.
The decision was in line with the expectations of Bank Mandiri and Permata Bank. However,
Moody's Analytics had forecast that the central bank would increase the interest rate by 25 bps
to 6 percent.
BI Governor Perry Warjiyo explained that the decision was based on core and headline inflation
figures, which had both dropped faster than previously projected, as well as on the national
economic situation.

He added that core inflation was expected to be in the range around 3 percent, at a maximum of
3.6 percent, in this year's first half.

Meanwhile, BI sees headline inflation to be 3.5 percent at most at the end of this year, especially
given the base effect caused by the government-ordered increase in fuel prices last September.

The central bank projected gross domestic product (GDP) growth this year would fall to between
4.5 and 5.3 percent, "with an upward bias", or around 5.1 percent. It pointed to improvements in
China's economic prospects after the elimination of the zero-COVID policy, which would support
Indonesia's export performance.

"Aside from that, we also take into account faster [growth of] household spending owing to the
retraction of public activity restrictions [PPKM] and improvement in consumer confidence," Perry
told reporters on Thursday.

Last week, BI announced that the consumer confidence index had strengthened to 123 points in
January, up from 119.9 points in December and the highest reading since August last year.

Bank Mandiri economist Faisal Rachman said he expected the central bank to keep interest rates
at 5.75 percent for the rest of the year.

Josua Pardede, chief economist at Permata Bank, concurred, explaining that he was optimistic
that BI could maintain the stability of the rupiah and support economic growth.
"The signal [from the central bank] is clear enough. The key word is that the current policy rate is
sufficient to manage inflation," Josua told The Jakarta Post on Thursday.
BI pointed to several factors that could underpin the strength of the rupiah, such as a resilient
domestic economy, manageable inflation, attractive yields on government bonds and recovery
from a period of global economic uncertainty.
Bringing export proceeds home
BI also announced that it would create a foreign currency term deposit facility that could be used
by exporters to store their foreign currency receipts (DHE). The central bank promised a
"competitive interest" rate for the product, particularly if companies were willing to place larger
amounts in Indonesian banks over a longer period of time.
To encourage the uptake of the offer, which is set to come into effect on March 1, BI announced a
commission for banks that could persuade exporters to deposit their proceeds.
Coordinating Economic Minister Airlangga Hartarto said on Tuesday that companies should hold at
least 30 percent of their export proceeds in Indonesia. He noted that similar regulations had been
implemented by other countries, such as Malaysia, Thailand and Turkey.
However, he said, the government still needed time to revise a government regulation on the
policy.
Permata Bank's Josua said the term deposit might help strengthen the rupiah. He said one of the
reasons that the rupiah had dropped in the fourth quarter of last year, despite strong exports, was
the limited amount of third-party foreign currency funds in the country.
"Exporters report their proceeds but place them in offshore institutions," Joshua stated.

The central bank would continue to pursue other strategies to strengthen the domestic currency,
such as foreign currency intervention and the selling of short-term bonds and buying up of longer-
term ones, known as "operation twist".
Perry noted that the rupiah may remain under pressure for now, as there was "a potential" for the
Federal Reserve to lift its benchmark rate to 5.2 percent, given that United States inflation was
still quite high.

The central bank noted that the rupiah had strengthened 2.4 percent so far this year, meaning it
had outperformed the currencies of other developing countries, such as the Philippines, Thailand
and Malaysia.
Source: The Jakarta Post