This Week's Headline (11 - 17 Mar 2023)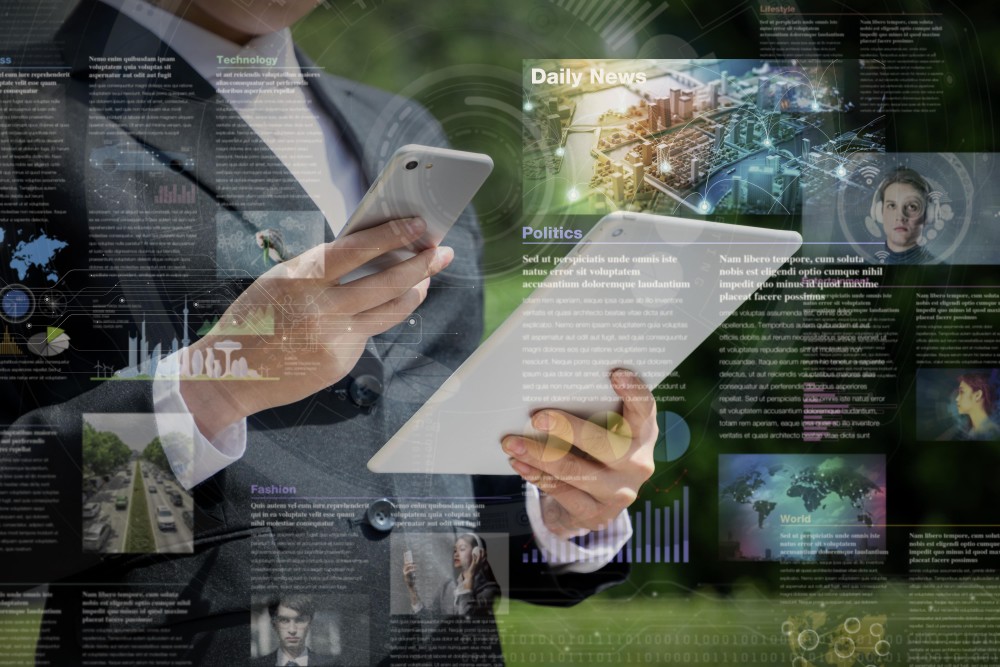 BI holds rate, sees little exposure to US banking woes
Bank Indonesia (BI) has kept its key interest rates unchanged for the second time in a row, as
expected by most analysts.
Following its monthly policy meeting on Thursday, the central bank also said there was almost no
direct impact on Indonesia from last week's closure of three banks in the United States, but the
uncertainty caused in global financial markets may dampen the rupiah's exchange value.
BI announced that the benchmark rate would remain at 5.75 percent in March, the level it reached
in January after being raised by a cumulative 225 basis points (bps) since August last year, while
the deposit and lending facility rates were kept at 5 percent and 6.5 percent, respectively.
The decision was in line with forecasts of Moody's Analytics, Bank Mandiri and Permata Bank.
BI Governor Perry Warjiyo explained that core and headline inflation figures had both dropped
faster than expected and expressed confidence that core inflation would stay between 2 and 4
percent in this year's first half, while consumer price index (CPI) growth would come down to fall
into that same target range by the end of this year.
Statistics Indonesia (BPS) announced earlier this month that core inflation had eased to 3.09
percent in February, dropping from 3.27 percent in January. However, the headline figure of
annual CPI growth increased to 5.47 percent year-on-year last month, up from 5.28 percent in the
preceding month, driven by a 7.62 percent rise in volatile food prices.
"Volatile food inflation [increased] last month due to rice prices, but we're entering harvest season,
so it will be under control. CPI inflation will get back to below 4 percent on September, when the
baseline effect due to last year's fuel price hike has gone," Perry said.
Irman Faiz, a macroeconomic analyst at Bank Danamon, believes pressure on the rupiah will
persist but depend largely on the US Federal Reserve's policy stance to be announced next
week.
"We still see upside risk to BI's current neutral stance. We reiterate our view that BI has room for
another 25 to 50 bps increase should these risks materialize," Irman said in a statement on
Thursday.
SVB failure no direct effect
At the same event, Perry said there was "almost zero" direct impact on Indonesia's banking
industry from the recent closure of three US banks.
The statement echoed assurances from the Office of the Coordinating Economic Minister on
Monday that the collapse of Silicon Valley Bank (SVB) would have no impact as its transactions
with Indonesian financial institutions were miniscule.
The BI governor attributed the collapse of the three US lenders to a concentration risk with many
depositors working in tech start-ups, a valuation risk with the bank's investment in government
bonds, and an imbalance of liquidity that triggered a bank run.
"Over the weekend, the US government moved quickly to take over those banks and contain the
problem," Perry said, adding that he tried to follow the news closely and assess the situation
along with other members of the Financial System Stability Committee (KSSK).
Their conclusion, according to Perry, is that the majority of Indonesian banks do not have
depositor concentrations.
Perry said some local banks still held Indonesian government bonds (SBN) in this high interest
rate environment but added that they had built reserves to cover potential losses and that the
central bank had encouraged them to gradually shift from available-for-sale (AFS) to held-to-
maturity (HTM) bonds.
According to Perry, the central bank has discussed the effect of holding SBN since before the Fed
began increasing its interest rates and has conducted regular stress tests to ensure the stability of
Indonesian banks.
"We became aware [of the risk] from the Financial Services Authority's monitoring. That's why we
started to change the treatment of government bonds [held by local banks] from AFS to HTM, so
there would be no mark-to-market effect and negative valuation," Perry stated.
Indonesian banks' capital adequacy ratio (CAR), at 25.88 percent in January, could serve as a
"cushion" for banking sector liquidity, he explained.
Perception risk
However, Perry said the central bank was not letting its guard down as the US banking crisis may
impact investor perceptions.
"We have to be alert to changing [global investor] expectations. Their perception is so important,
[as we have seen in the] Credit Suisse case," Perry said.
While the central bank said it logged US$3 billion in net capital inflows this year as of March 14, it
admitted there had been an outflow in March due to "the uncertainty in the global financial market".
Fikri C. Permana, a senior economist at KB Valbury Securites, said capital outflow should be
anticipated following SVB's collapse as investors moved money to safe-haven assets.
Perry said the central bank would continue to stabilize the rupiah, including through market
intervention, and would take advantage of a policy implemented this month to get exporters to
keep more of their proceeds in the country.
"Fundamentally, the resilience of Indonesia's financial sector is strong. We always coordinate with
other KSSK members to ensure everything is under control," Perry stated.
Source: The Jakarta Post
Indonesia's Bali wants to tighten visa requirements for Russian tourists
Authorities in Indonesia's popular holiday island of Bali have asked the central immigration agency
to cancel a visa-on-arrival policy for Russian and Ukrainian nationals after tourists were found
working illegally.
Russian nationals are among the biggest groups of foreign arrivals in Indonesia, according to
official tourism data. At least four Russian citizens were deported this month for visa violations
and immigration authorities have repeatedly warned foreigners in Bali against working on tourist
visas.
Bali Governor I Wayan Koster said on Sunday he has asked the Ministry of Law and Human
Rights to tighten visa requirements by cancelling the visa-on-arrival facility specifically for Russian
and Ukrainian citizens due to a series of violations.
"Because they are at war, so they flocked to Bali, including those who sought comfort or came to
work here," he said, according to a post on the immigration agency's Instagram account. He
added these two countries were singled out because their citizens' infractions were more
"significant" than those of others.
He did not provide details on the violations.
The move comes as Indonesians take to social media to complain about some Russian tourists'
actions in Bali, including a model who posed nude at a sacred tree and a man who allegedly hit a
pedestrian while driving under the influence of alcohol.
Indonesia's Tourism Minister Sandiaga Uno on Monday said, "the number of tourists from Russia
and Ukraine who have...caused problems is not yet significant". He added he would discuss the
issue with stakeholders and that any plans to change visa rules must be "carefully reviewed".
A spokesperson for Indonesia's immigration agency, which is under the law ministry, declined to
comment, while the embassies of Russia and Ukraine in Jakarta did not immediately respond to
requests for comment.
Indonesia allows nationals of certain countries to apply for a visa upon landing in the country,
while others have to apply before departure.
More than 77,500 Russians arrived in the Southeast Asian country between September 2022 and
January 2023 as COVID-19 restrictions were eased, compared with about 88,000 in the same
period just before the pandemic.
About 8,800 Ukrainian visitors arrived between September 2022 and January 2023.
Known for its beaches, temples, waterfalls and nightlife, Bali drew 6.2 million foreign visitors in
2019, the year before the pandemic.
Source: Reuters
President Orders Crackdown on Used Clothing Imports
President Joko Widodo on Wednesday ordered stern measures against the import of used
clothing that according to him did serious damage to the already struggling domestic textile
industry.
"I have given the order for the crackdown and within the last two days many have been
discovered," the president told reporters in Jakarta.
"Used clothing import really caused disruption [to the domestic textile industry]," he added.
Industry Minister Agus Gumiwang Kartasasmita said the ban on the import of second-hand
products has been expanded beyond apparel and footwear.
The new policy is aimed at protecting the domestic industries, the minister said, adding that his
office will team up with law enforcement agencies to enforce the new regulation.
Earlier this week, the National Statistics Agency reported that second-hand clothing imports
jumped by 277.75 percent from 8 tons in 2021 to 26.22 tons last year. The used clothes imports in
2022 were also worth $272,146, up 518.5 percent from $44,000 a year earlier.
The figures are likely to be higher as many products enter Indonesia via illegal means through
small ports across the country.
"Our market is huge, but we are getting a lot of imported products. This can deal a fatal blow on
the domestic industry," Tauhid Ahmad, the executive director at the Institute for Development of
Economics and Finance (Indef), told Jakarta Globe's sister publication Investor Daily in Jakarta
on Sunday.
The local textile industry today has to deal with a myriad of problems. It is suffering from a decline
in exports but is also competing with imports that are cheaper and more attractive in design. And
now it is up against imported used clothing that has significantly lower prices, according to Tauhid.
"The government must immediately implement stringent law enforcement to save the national
textile and textile product industry. Particularly by taking measures on the importers and the
merchants, because it would relatively be more difficult if [those measures] are aimed for
consumers," Tauhid said.
Source: Jakarta Globe