This Week's Headline (4 - 10 Feb 2023)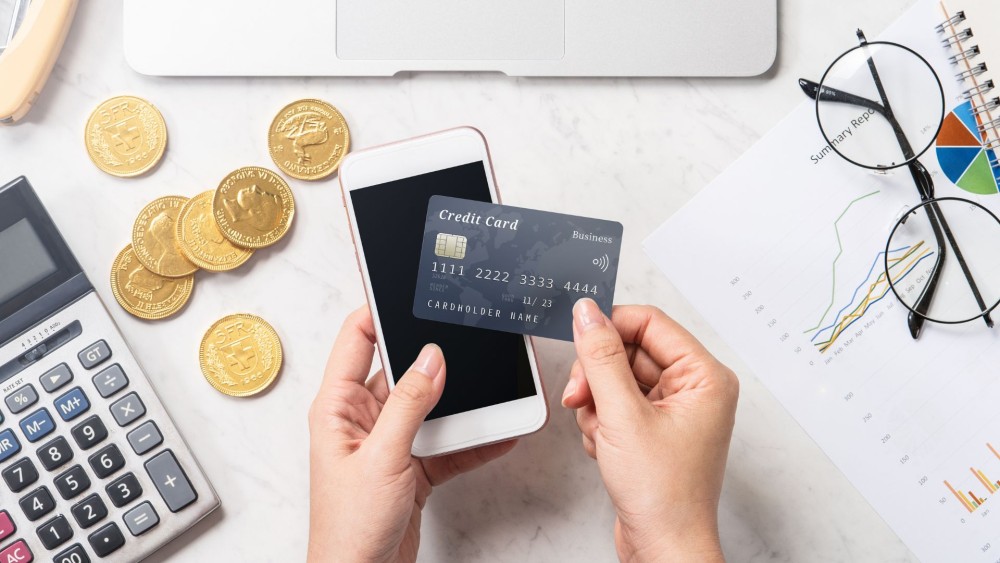 Indonesia's GDP growth reaches nine-year high
Indonesia's economy grew last year at the fastest pace since 2013, marking the highest economic
output since President Joko "Jokowi" Widodo took office.
The country's gross domestic product (GDP) rose by 5.31 percent in 2022, handily beating the
preceding year's 3.71 percent but failing to match the 2013 figure of 5.56 percent, Statistics
Indonesia (BPS) reported on Monday.
Economic output in the fourth quarter of last year increased by 5.01 percent from the equivalent
period of 2021, much lower than the year-on-year (yoy) increase of 5.72 percent seen in the third
quarter.
The statistics agency attributed the slowdown to weaker purchasing power as a result of increased i
inflation in last year's final quarter.
"Indonesia experienced solid economic growth in 2022," BPS head Margo Yuwono told reporters
in a press conference called to publish the latest GDP report.
The World Bank and the International Monetary Fund had expected Indonesia's 2022 GDP growth
to come in at 5.2 and 5.3 percent, respectively, while the Asian Development Bank had a bullish
forecast of 5.4 percent.
Household spending, long the backbone of the domestic economy, remains the main source of
growth, contributing 2.61 percentage points (ppt) to the overall GDP growth rate.
Looser COVID-19 pandemic restrictions paved the way for more people to enjoy transportation
and leisure services last year, as reflected in a 4.93 percent annual rise in spending in this
category, nearing the pre-pandemic level of 5.04 percent.
Bank Indonesia (BI) has been raising its key interest rate since August last year to contain
inflationary pressure stemming from the depreciation of the rupiah against the United States dollar
and from a government-mandated hike in subsidized fuel prices in September.
As of January, the central bank had raised its benchmark seven-day reverse repo rate by a total of
225 basis points.
But even in the face of repeated hikes, the manufacturing purchasing managers index (PMI)
remained in expansionary territory above the threshold of 50 points throughout last year, and retail
sales grew 5.94 percent.
At BI's latest monthly monetary policy meeting, held last month, Governor Perry Warjiyo described
the current interest rates as "adequate" to achieve this year's inflation targets, which economists
interpreted as a signal from the central bank that the hiking cycle is over.
Asked to comment on the latest GDP data, Bank Mandiri chief economist Andry Asmoro told The
Jakarta Post on Monday that the data added to "positive sentiment for [the] Indonesian market."
Gross fixed capital formation (GFCF), or investment, was the second-biggest contributor to GDP
growth last year, accounting for 1.24 ppt.
Incentives by the government to boost capital injections, regulatory reforms and massive
infrastructure programs have encouraged some firms to increase their expenditure on machinery
and vehicles, which grew 3.87 percent yoy.
At that rate, however, GFCF growth is a far cry from the pre-pandemic level, with Margo noting
that it had increased by 4.45 percent in 2019.
Realized investment, excluding micro, small and medium enterprises (MSMEs), the financial
sector as well as the oil and gas sector, rose 34 percent to Rp 1.207 quadrillion (US$79.6 billion)
last year, exceeding a target set by President Jokowi, according to Investment Ministry data.
As the government resumed work on its national strategic projects, GFCF was expected to lean
more on construction investment this year, Bank Mandiri economist Faisal Rachman told the Post.
"This is backed up by the higher budget [allocation] for infrastructure in the 2023 state budget,"
Faisal said.
Net exports of goods and services contributed 0.81 ppt to the overall growth figure for 2022.
Growing 16.28 percent in the course of last year, exports outpaced imports, which rose 14.75
percent.
Exports were driven by strong growth in the shipment of coal, metals and vehicles.

Indonesia reached its highest-ever trade surplus last year at $54.46 billion as the war in Ukraine
and sanctions imposed on Russia pushed up global prices of many commodities, benefitting
major commodity exporters like Indonesia.
Although the exports windfall might persist in the coming months, its effect is expected to fade as
crude palm oil (CPO) prices in global markets have dwindled.
CPO prices in December were down 25 percent from a year earlier, according to World Bank data.
CPO accounted for around 12 percent of the $291.98 billion worth of Indonesian exports last year.
"The trade surplus will narrow on the back of rising import prices and lower commodity prices,"
Irman Faiz, an economist with publicly listed private lender Bank Danamon, told the Post on
Monday.
President Jokowi said on Monday that Indonesia had returned to the upper-middle income status,
where it had briefly stood before the coronavirus pandemic struck the country's emerging
economy.
"I hope we can make a great leap forward," Jokowi said.
Source: The Jakarta Post
Indonesia drafts law enabling media to receive payments from digital
platforms for content
Indonesia is drafting a regulation allowing media outlets to receive payments from digital platforms
or aggregators that carry their content, its Press Council said on Thursday.
The new law is expected to level the playing field between media and tech firms in terms of
providing content and generating profit, said Arif Zulkifli, a member of Indonesia's Press Council.
The law, proposed two years ago, was inspired by similar legislation in Germany and Australia,
and is expected to be issued as a presidential regulation within a month.
Digital platforms in Indonesia include Facebook, Alphabet Inc's <GOOGL.O) Google, and some
local aggregators.
Arif said these platforms benefit from carrying content generated by media companies while "most
media receive small profits".
"(There is) no balance in this," he said.
Under the new law, the Press Council will determine price structures and payments schemes,
while also acting as mediator in the event of a dispute.
In Australia, the News Media Bargaining Code took effect in March, 2021. Since then, tech firms
have inked more than 30 deals with media outlets compensating them for content which
generated clicks and advertising dollars, according to a report by the country's Treasury
Department.
These agreements have enabled news businesses to employ additional journalists and make
other valuable investments in their operations, the report said.
Speaking at an event commemorating Indonesian press on Thursday, President Joko Widodo
cited an urgent need for the new law since 60% of the advertisement market in the Southeast
Asian country is dominated by mainly foreign digital platforms.
"Around 60% of advertisement spending were taken by digital media, especially foreign platforms.
This is sad," he said.

Source: Reuters
ASEAN Countries in Talks for Regional EV Ecosystem
ASEAN member states are in talks for a regional ecosystem of electric vehicles as chair Indonesia
seeks to make Southeast Asia remain an epicenter of economic growth, according to the Foreign
Affairs Ministry.
"This is about how we can set up a regional [EV] ecosystem that adopts the same or at least
similar regulations. So every producer has a regional outlook and is not only focusing on the
domestic [market]," Sidharto Suryodipuro, the ministry's director-general for ASEAN cooperation,
said on Monday at the Forum Merdeka Barat (FMB9) conference.
"We [ASEAN] have begun talking about it for the past year or so. We share a common
understanding on this matter," Sidharto said.
According to Sidharto, Indonesia has a comparative advantage -- or even possibly a competitive
advantage -- in this field. As one of the world's largest economies, the Southeast Asian bloc has
what it takes to set the standards for EVs.
"Today's EV producers -- be it China, South Korea, or the US -- vary in standards. But what if
Southeast Asia creates its own standards which others will also follow? This region is home to
almost 700 million people and is the world's fifth-largest economy. So we should have been able to
become an epicenter of growth that also sets the standards," the envoy told the forum.
Almost a quarter of ASEAN countries' foreign trade takes place within the Southeast Asian region.
Sidharto added, "so there is a large room for us to boost the supply chain between ASEAN
countries."
This was not the first time that Indonesia mentioned its plans of pushing for a regional EV
ecosystem.
Last week, ASEAN foreign ministers gathered at the bloc's secretariat in Jakarta for the first round
of ministerial talks. In this meeting, Indonesia briefed other member states on its 2023
chairmanship priorities during its 2023 chairmanship. Indonesia has proposed energy security as
one of its focuses under its "epicenter of growth" chairmanship pillar.
"Indonesia will propose an outcome that will attain the ASEAN region as the epicenter of growth.
Four main aspects that will be our focus [includes] ensuring energy security to support the
transition from fossil energy to clean and renewable energy, among others, by developing a
regional EV ecosystem," Foreign Minister Retno Marsudi told a presser following the 32nd ASEAN
Coordinating Council (ACC) meeting on Friday.
President Joko "Jokowi" Widodo last year even invited Japan to also build the EV ecosystem in
ASEAN through investment and technology transfer. Jokowi said that the Southeast Asian region
had a huge potential for EVs with its market projected to reach $2.7 billion in 2027.
"I invite Japan to boost investment, particularly in the manufacture of EVs and battery production,"
Jokowi said at the 25th ASEAN-Japan Summit in Phnom Penh on Nov. 2022.
Indonesia has been keen on developing its EV ecosystem, aiming to produce 600,000 electric cars and 2.45 million electric two-wheelers by 2030. The government is also planning on giving
incentives to woo people into buying EVs. Indonesia also holds 23 percent of the world's reserves
of nickel – a critical component of EV batteries.
Source: Jakarta Globe