This Week's Headlines (12 - 18 Nov 2022)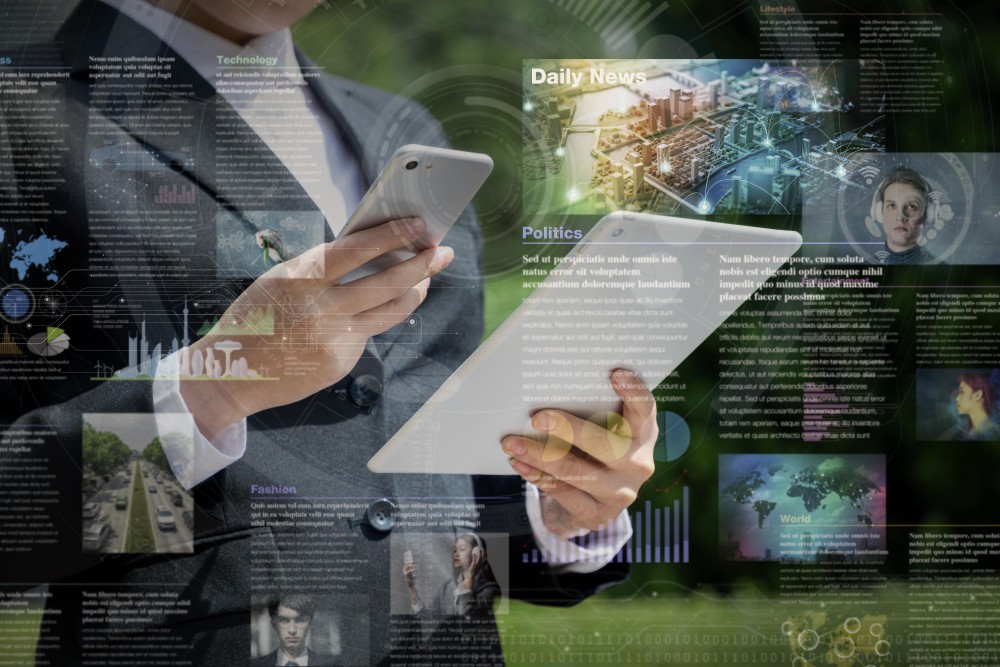 U.S., Japan and partners mobilize $20 billion to move Indonesia
away from coal
A coalition of countries will mobilize US$20 billion of public and private finance to help Indonesia
shut coal power plants and bring forward the sector's peak emissions date by seven years to
2030, the United States, Japan and partners said on Tuesday.
The Indonesia Just Energy Transition Partnership (JETP), more than a year in the making, "is
probably the single largest climate finance transaction or partnership ever", a U.S. Treasury
official told reporters.
The Indonesia JETP is based on last year's $8.5 billion initiative to help South Africa more quickly
decarbonize its power sector that was launched at the COP26 climate summit in Glasgow by the
United States, Britain and European Union.
To access the program's $20 billion worth of grants and concessional loans over a three- to five-
year period, Indonesia has committed to capping power sector emissions at 290 million tons by
2030, with a peak that year. The public and private sectors have pledged about half of the
funds each.
Indonesia has also set a goal to reach net-zero emissions in its power sector by 2050, a decade
before its current target in its national climate plan, and to double the pace of renewable energy
deployment so that it accounts for at least 34% of all power generation by 2030.
"We've built a platform for cooperation that can truly transform Indonesia's power sector from
coal to renewables and support significant economic growth," U.S. Special Envoy on Climate
Change John Kerry said.
The Treasury official said peak power emissions for Indonesia in 2030 under the plan would be
at a level 25% lower than their currently estimated peak in 2037. Indonesia's annual emissions
reduction over those years would be larger than Britain's annual power sector emissions, the
official said.
The plan will eliminate 300 million tons of greenhouse gas emissions through 2030 and a
reduction of well over 2 billion tons through 2060, the partners said in their statement.
"Indonesia is committed to using our energy transition to achieve a green economy and drive
sustainable development," President Joko Widodo said in a statement. "This partnership will
generate valuable lessons for the global community."
U.S., JAPAN LEAD
The United States and Japan are co-leading the effort with Indonesia on behalf of the other G7
democracies Britain, Canada, France, Germany, Italy, as well as partners Norway, Denmark
and the European Union.
Multilateral development banks and the Climate Investment Funds will account for about a third
of the $10 billion in public funding for Indonesia's JETP, CIF head Mafalda Duarte told reporters.
CIF has allocated about $500 million to aid Indonesia's energy transition.
"There is a recognition that this is the first move, a first package of support, and that more will be
needed," Duarte said when asked about the adequacy of the JETP funding.
On Monday, Japan announced it would help Indonesia transition away from coal power through
public and private institutions, including the state-affiliated Japan Bank for International
Cooperation (JBIC).
Indonesia, the Asian Development Bank (ADB) and a private power producer on Monday
announced plans to refinance and prematurely retire a 660-megawatt coal-fired power plant in
West Java province, the first such deal under the ADB's new carbon emissions reduction
financing program.
U.S. Treasury and State Department officials said half of the $20 billion would come from the
private sector, with seven global banks participating: Bank of America, Citigroup Deutsche Bank,
HSBC, Standard Chartered, Macquarie, and MUFG.
The U.S. officials said public finance would include concessional lending and equity, as well as
some grants.
The United States will work with Indonesia to map out a 90-day plan to set up a secretariat to run
the initiative and for Indonesia to reform its policies, such as streamlining permitting and setting
up a competitive procurement process to make the targets achievable.
South Africa this month said the scale of funding it requires to phase out its coal was much higher
than the funding mobilized through its JETP mechanism.
The State Department official said it had learned some lessons and had engaged local partners
from the outset to "move as fast as possible".
Source: Reuters
ADB, Indonesia launch first coal plant retirement deal
The Asian Development Bank (ADB), the Indonesian government and a power plant company
said on Monday they are working on a deal for the early retirement of a polluting coal
power plant.
ADB hopes this will be the first of many such deals that would dramatically cut greenhouse gas
emissions in Asean countries.
The proposed deal is the first in Indonesia under ADB's Energy Transition Mechanism (ETM) that
aims to finance the early retirement of coal power plants in the region, speed up the switch to
green energy and meet climate targets.
The final details are still being worked out. But under a memorandum of understanding (MOU)
signed in Bali on the sidelines of the Group of 20 (G-20) leaders' summit, the 660MW Cirebon 1
power plant in West Java would be refinanced in a US$250 million (S$343 million) to US$300
million deal that would pay for the plant's retirement 10 to 15 years before the end of its
useful life.
Coal plants typically have a 40- to 50-year operational life. The Cirebon plant, owned by Cirebon
Electric Power, is contracted to deliver electricity until 2042, by which time the plant will be 30
years old.
Retiring it 15 years early could cut up to 30 million tonnes of greenhouse gas emissions, the
equivalent of taking 800,000 cars off the road, ADB estimated.
Attending the MOU signing were representatives of ADB, Cirebon Electric Power, Indonesian
state power utility PLN and the Indonesian Investment Authority.
The transaction structure is not yet finalised, and a number of financial entities and philanthropies
have expressed interest in participating in the transaction, ADB said.
The ETM combines private investment funds, public finance and philanthropic donations to buy
up or refinance coal power plants in South-east Asia.
Burning coal is a major source of greenhouse gas emissions and air pollution globally, particularly
in South-east Asia where coal is a key source of energy.
Indonesia, the world's top thermal coal exporter, is heavily dependent on coal for power
generation, and in recent years has dramatically expanded its fleet of coal power plants at an
environmental and health cost.
About 60 per cent of the nation's electricity is generated from coal, and the government has said
it needs external financing to cut coal use and boost green energy investments.
ADB regional vice-president Ahmed Saeed said the ETM, which was launched a year ago, was
still evolving, but he hoped it would become a regional model to fast-track coal-plant retirements.
In an interview at the COP27 climate talks in Egypt, he said the initial idea was to acquire and
retire plants early.
But the bank and its investors are finding it simpler to refinance and accelerate retirement of
power plants, many of which have high levels of debt.
This involves buying out the plant's debt while leaving the current owner in place.
In a briefing on the Indonesia MOU, Mr David Elzinga, ADB's senior climate change energy
specialist, said the deal would include funds from Indonesia's US$500 million allocation from the
Climate Investment Funds. But he added that the exact structure of the financing was still being
worked out.
Mr Elzinga said the ETM was a learning process. "We're trying to address the climate problem in
an innovative way and learning a lot as we go along," he said.
ADB is discussing possible deals with other power plant owners in Indonesia and the Philippines
under the ETM, he added, but it is too early to say when the next deal may be announced.
The aim is to complete a number of deals during the current pilot phase of the ETM, perfect the
model, then scale up in a few years' time, said Mr Elzinga.
In October, Indonesia's Minister for Energy and Mineral Resources, Mr Arifin Tasrif, told The
Straits Times the government had identified 32 older-generation coal-fired power plants for
possible closure.
This could help the nation meet its key climate target of net-zero emissions by 2060.
Mr Arifin said the government had been conducting an exercise to see which power plants could
be closed five to 10 years before the end of their operational lifespan.
Monday's ETM announcement also comes ahead of a separate programme expected to be
announced this week.
According to Bloomberg News, the United States, Japan and other countries are finalising a deal
that would offer at least US$15 billion to help Indonesia speed up coal plant retirements.
The "just energy transition partnership", or JETP, could be announced during the G-20 summit in
Bali.
Source: The Straits Times
BI hikes rate by another 50 bps as rupiah skids further

Bank Indonesia (BI) has decided to raise its benchmark rate by another 50 basis points (bps) in
a move to bring down domestic inflation and to safeguard the rupiah from depreciating even
further against the United States dollar.
The rate hike marks the fourth consecutive month of BI's tighter monetary policy as the central
bank brings the benchmark rate to 5.25 percent. Deposit and lending facility rates, meanwhile,
also saw another 50 bps rise to 4.5 and 6 percent, respectively.
The central bank's decision was well above expectations from many analysts and economists.
Financial research firm Moody's Analytics, for instance, forecast only a 25 bps hike.
"The decision to increase interest rates is a front-loaded, pre-emptive and forward-looking
measure to reduce overshooting inflation expectations and ensure future core inflation returns to
the target range of 3 plus/minus 1 percent in the first half of 2023," BI Governor Perry Warjiyo
told reporters on Thursday.
On the other hand, BI expects inflation to continue rising and remain high until the end of this
year, albeit lower than the projected consensus. By comparison, BI's forecast on inflation is less
than 5.6 percent, whereas the consensus projects 5.9 percent.
The bank also expects core inflation to keep increasing until the end of this year, reaching 3.5
percent. The increase is expected to continue until the first two months of the first quarter of next
year. Nonetheless, thanks to recent measures, BI stated, the hike might be well below what many
have expected.
Perry also reiterated that the rate hike was deemed necessary to bring the rupiah's exchange rate
to its "fundamental value" amid the ever-strengthening US dollar driven by heightened uncertainty
in the global financial market.
The rupiah had depreciated by more than 8.6 percent year to date (ytd) as of Nov. 16, to
Rp 15,610 per US dollar, much deeper than last month's depreciation of 8.03 percent ytd.
BI noted that central banks in many countries would be likely to retain their tight monetary policy,
as they expect the US Federal Reserve to announce more rate hikes until early 2023, putting
further pressure on exchange rates and capital flows in many countries, including Indonesia.
Fikri C. Permana, senior economist at Samuel Securities told The Jakarta Post on Thursday that
BI's recent decision could increase the cost of short-term loans and yields on corporate bonds.
He said it could also lead to slower credit disbursement growth starting in 2023, as previous
hikes start to take effect.
"We can expect economic growth to be less expansive starting in the last quarter this year," Fikri
said.
However, he said the decision was perceived positively by investors in capital markets, which are
more concerned over the prolonged rupiah depreciation, as it could be followed by more costly
imported goods, which could lead to imported inflation.
BI is expected to keep raising its benchmark rate by another 25 or 50 bps depending on global
economic conditions, he said, adding that until the end of this year, BI would still need to catch up
with another Fed 50 bps hike.
Faisal Rachman, economist at Bank Mandiri expected BI to continue raising its benchmark rate
by another 25 bps until the end of this year and another 25 bps next year to peak at 5.75 percent
in the first half 2023.
He explained that although US inflation had eased in October, the Fed kept stressing the need to
remain carefully hawkish, causing uncertainty in the global financial market, which could also
lead to continuing capital outflows.
Domestically, he expected inflation to keep running at around 5 to 6 percent at least until the first
half of next year due to the second-round impact of higher fuel prices.
"BI will likely continue hiking the BI-7DRRR to ensure stability. All in all, as a front-loaded, pre-
emptive, and forward-looking measure," Faisal said in a statement, referring to the bank's main
interest rate.
Febrio Kacaribu, head of the Fiscal Policy Agency at the Finance Ministry told reporters on
Thursday that he viewed the BI decision as a conducive sign for the economy.
"BI is performing its function to maintain the rupiah exchange rate. It will be conducive to
macroeconomic certainty," Febrio said.
He added that the government would continue coordinating with the central bank to formulate the
best policy outcome for the economy. This includes keeping inflation low, as it is also one of
many factors that affect BI's rate decisions.
Source: The Jakarta Post