This Week's Headlines (18 - 24 Feb 2023)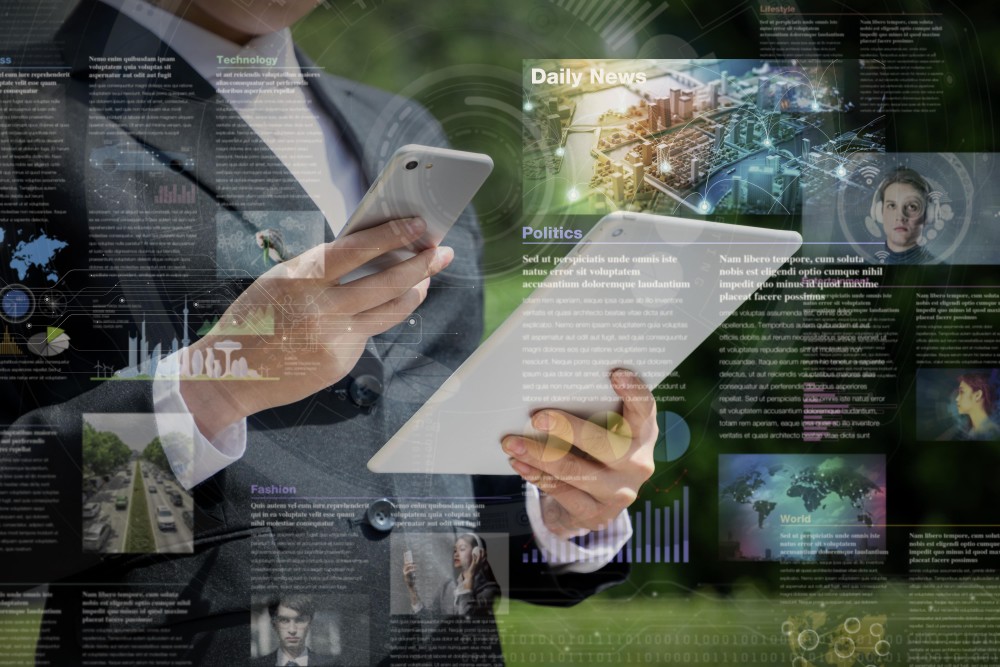 Indonesia launches carbon trading mechanism for coal power plants
Indonesia on Wednesday launched the first phase of mandatory carbon trading for coal power
plants, part of efforts by Southeast Asia's biggest economy to boost renewable energy and
achieve net zero emissions by 2060.
Coal makes up more than half of Indonesia's power generation. The first stage of a carbon trading
mechanism will cover 99 power plants with total installed capacity of 33.6 gigawatt directly
connected to power grids owned by state utility Perusahaan Listrik Negara (PLN).
"There are 500,000 tons CO2 equivalent ready to be traded," said energy ministry official
Mohamad Priharto Dwinugroho.
The figure refers to an estimate of the excess emissions over a total 20 million tons CO2
equivalent emission quota given to the power plants.
Under the mechanism, power plants that emitted more carbon than their quota can buy carbon
credits from plants with below-quota emissions or from renewable power plants.
Dwinugroho said a market mechanism would set the price, but, according to an energy ministry
study, the price may range between $2 and $18 per ton.
Indonesia's carbon trade applies to power plants with a capacity of at least 100 MW. Energy
minister Arifin Tasrif said, however, it would later be rolled out to smaller coal plants and other
fossil-fueled power plants, as well as power plants not connected to PLN's grid.
"Carbon pricing is one of the policies that could increase energy efficiency, reduce dependence on
carbon energy, imported energy and can be a source of income for the company and
government," Arifin said at the launch, adding that carbon trading in power generation could
reduce carbon emissions by 36 million tons by 2030.
Arthur Simatupang, chairman of the Indonesian private power producers association, said power
plants could now monetize their efforts to reduce carbon emissions.
One of the world's biggest greenhouse gas emitters, Indonesia last year set a more ambitious
target for reducing carbon emission by 31.89% on its own, or 43.2% with international support,
by 2030.
That compared to its 2015 Paris Agreement pledge to cut emissions by 29% or 41% with i
international help.
Authorities are studying the implementation of a carbon exchange and plan to set up agencies to
monitor and verify emission volumes.
Indonesia initially planned to tax the remaining carbon emissions that had not been offset by
carbon credits, but the implementation has been delayed.
Source: Reuters
Indonesia to introduce EV purchase incentives in March
The government plans to introduce incentives on electric vehicle (EV) purchases in March in a
bid to boost EV adoption, while helping the country to reduce consumption of costly imported
fuel.
Energy and Mineral Resources Minister Arifin Tasrif said the policy would differ between electric
cars and motorbikes with the former to come with tax incentives, while the latter in the form of
cash, amounting to Rp 7 million (US$461.83).
The incentive for two-wheelers would be available for both conventional motorbike conversion
and the purchase of new electric motorbikes, he said.
The latest development also marked a shift from a previous announcement that the government
considered subsidizing both electric cars and motorbikes altogether.
"Earlier, we discussed the implementation of EV [subsidies]. We expect the implementation to take
off in March," he said as quoted by Kompas.com.
Arifin's statements came after a closed meeting with Transportation Minister Budi Karya Sumadi
and the Coordinating Maritime Affairs and Investment Minister Luhut Pandjaitan in Jakarta.
Indonesia's EV sales reached 1,587 units year-to-date in May 2022, almost double the 693 units
sold a year earlier, according to a report published by ING Think, the office of economic and
financial analysis at a Dutch multinational bank.
But the number of EVs is still minuscule at 33,800 units as of November last year, energy ministry
data show, a mere 0.02 percent of the around 152 million registered vehicles currently in
Indonesia.
A Fitch Solutions country risk and industry research forecast Indonesia's EV fleet would surge in
the coming years on the back of the government's supportive policy, but adoption is projected to
remain below 1 percent of the total registered vehicles in the next nine years.
Indonesia has also rolled out a revised policy on the luxury tax (PPnBM) to push its adoption in
addition to its plan to start subsidizing EV purchases this year.
Luxury sales taxes on battery electric vehicles (BEVs) and plug-in hybrid electric vehicles (PHEVs)
are now fully exempt from the luxury sales tax, a regulation that automakers expected to barely
address the price gap between regular cars and eco-friendly cars, including electric cars.
Indonesia has long aimed to become a global hub for EV manufacturing and exports. The country
has stepped up its policy to attract investment in the EV supply chain from mineral processing and
battery manufacturing to carmakers.
Source: The Jakarta Post
Jokowi Confident Presidential Palace in Nusantara Can Finish on Time
Indonesia is currently building the brand new state capital of Nusantara from scratch, and
President Joko "Jokowi" Widodo is confident that the government can finish the presidential
palace on time.
Jokowi has set a goal that the government would celebrate the 79th anniversary of Indonesia's
independence day on Aug. 17, 2024, at the presidential palace in Nusantara, East Kalimantan.
While the garuda-inspired palace is still very much a work in progress, everything is going as
planned, according to the president.
"So this is the presidential palace. I'm optimistic that we can hold the flag ceremony here in August
next year," Jokowi told reporters when visiting the construction site on Thursday.
Jokowi said that the presidential palace would stick to the original design, although it would have
some adjustments. The palace will get occupied as soon as it completes construction. Although
there is still a possibility that the ministers' housing complex -- or other projects in Nusantara --
finishes first.
"So [the presidential palace] will be occupied once it is done. The same goes for the ministers'
housing, although they will not take all their staff here," Jokowi said.
Earlier in the day, Jokowi stopped by the ministers' housing, which would be set for completion by
June 2024. The complex will have 36 houses.
"To date, the progress [for the ministers' housing] has reached 14 percent, but we have started,"
Jokowi said.
The ministries will move to the new capital one by one, starting with the Public Works Ministry,
according to Jokowi. The president told the press there was no issue with the budget disbursement
for the ministers' housing.
The government also plans to build 47 apartment towers for civil servants and military officers,
starting this June.
"I want to express optimism that work is underway for Nusantara, be it the infrastructure, offices,
or ministers' housing. So to those who still doubt [this project], here is the on-site progress,"
Jokowi said.
The president added that building Nusantara "is not a project that only takes two or five years. It
can take up to ten to fifteen years."
Jokowi also visited the Mentawir Nursery in Penajam Paser. The nursery is capable of producing
20 million seedlings a year, which the government will use for reforestation programs not only in
Nusantara but across Kalimantan.
Work is also in progress for the toll road that will connect Balikpapan —the port city of East
Kalimantan— with the "core area" of Nusantara. This 40-kilometer toll road is expected to be
ready by end-2024. By using this toll road, it should only take 30 minutes to travel from
Balikpapan to Nusantara, and vice versa.
To date, about 7,800 workers are taking part in building Nusantara. About 34 percent of these
workers are locals.
Source: The Jakarta Globe