This Week's Headlines (18 - 24 Mar 2023)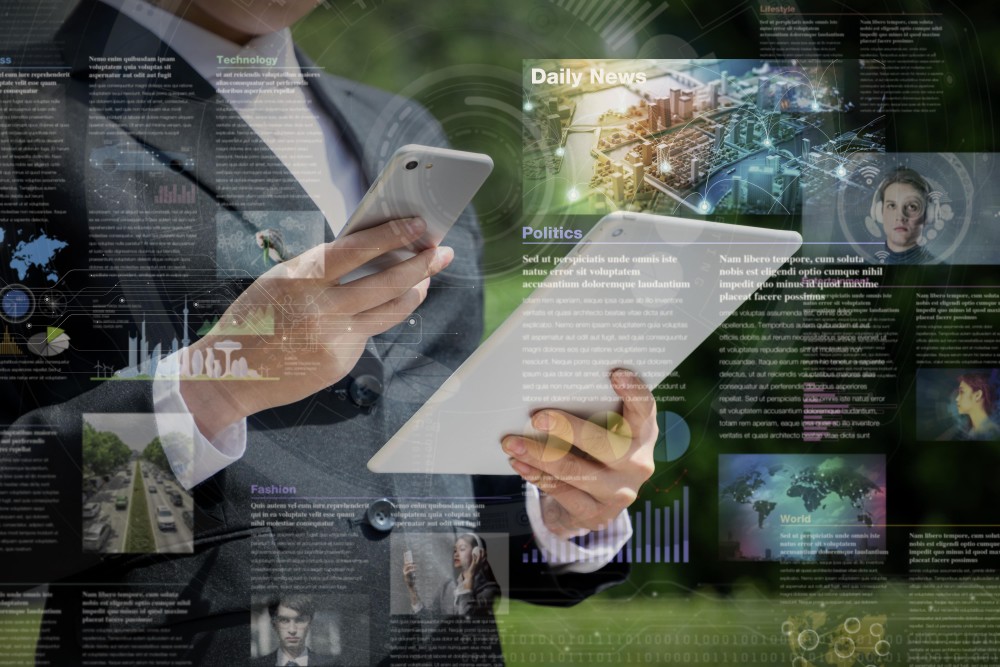 Indonesia passes jobs decree into law, easing investment uncertainty
Indonesia's parliament on Tuesday passed into law an emergency decree on jobs and investment,
eliminating legal uncertainty hanging over measures President Joko Widodo has pushed to spur
investment in Southeast Asia's largest economy.
The new law replaces the 2020 Jobs Creation law, which was praised by foreign investors for
streamlining business rules in the bureaucracy-heavy country, but also criticised by labour and
green groups as being too pro-business.
In 2021, the Constitutional Court ruled the passage of that law was flawed due to inadequate
public consultation and ordered a renewed debate process in parliament within two years.
Tuesday's passage of the decree meant most of the changes brought about by the law would stay,
with some small changes on labor rules.
Indonesia's Chamber of Commerce and Industry deputy chair Shinta Kamdani said the passage
provided clarity and certainty that were crucial for existing and potential investors after the 2021
court order raised concerns.
"Despite some notes on provisions on employment, at least the passage provides a guaranteed
legal certainty for schemes and easing of investment rules that have been underway so far,"
Kamdani said.
The Labour Party, which currently has no seat in parliament but plans to contest the 2024
elections, opposed the passage, with some 300 members rallying to protest the new law near the
manpower ministry office.
The party will challenge the law to the Constitutional Court soon, its chairman Said Iqbal told a
news conference, while calling for Indonesian workers to stage a strike that would be as big as
French protests against pension changes after the Eid al-Fitr celebrations in April.
"We will stop production, we will prepare to strike for five days like in France," he said.

POLITICAL RUCTIONS
Officials have credited a 44% rise in foreign direct investment last year in part to the 2020 jobs
law, saying business expansion would boost employment in the world's fourth most populous
country, where over half of workers are in the informal sector.
Chief economic minister Airlangga Hartarto said the new law removed a legal vacuum and was
necessary for the country amid global challenges ranging from slowing growth, climate change,
the war in Ukraine to recent problems affecting some U.S. banks.
"The job creation decree is a measure to mitigate global crises ... (It) prevents problems from
spreading and global vulnerabilities affecting the national economy," Airlangga told parliament
after the passage.
However, opposition lawmakers said there was no emergency that gave a legal basis for the
president to issue a decree to override the court's ruling.
"We view that the decree does not solve legal and economic uncertainties in Indonesia. We
should not solve problems with more problems," Hinca Pandjaitan, a parliamentarian from the
Democratic Party said, adding that workers are still unhappy about the minimum wage and
outsourcing.
Two out of nine parties in parliament opposed the decree during the plenary session, with
members of the opposition Islamist party, the Prosperous Justice Party, walking out before
speaker Puan Maharani announced the vote had been passed.
Source: Reuters
Indonesia offers US$458 subsidy for electric motorcycles in bid
to spur EV adoption
In a bid to increase the mass adoption of electric vehicles (EVs) in the country, the Indonesian
government has introduced a subsidy for the purchase of electric motorcycles.
The 7 million rupiah (US$458) subsidy for the purchase of electric motorcycles, however, is only
available to selected groups of people.
These include those who are registered as beneficiaries of the people's business credit program,
micro business productive assistance, those who are on wage subsidy assistance as well as those
in households that are given electricity subsidies.
In a statement on Tuesday (Mar 21), Industry Minister Agus Gumiwang Kartasasmita said the
subsidy aims to speed up the growth of the electric vehicles ecosystem in Indonesia.
"To accelerate the formation of the electric vehicle ecosystem, the government has issued a policy
of providing assistance for the purchase of two-wheeled electric vehicles which comes into effect
from Mar 20, 2023," Mr Agus said.
He added that the implementation of the subsidies will be supported by an independent verification
agency.
According to the director general of Metal, Machinery, Transportation Equipment, and Electronics
Industry of the Ministry of Industry Taufiek Bawazier, the electric motorcycles eligible for the
subsidies will need to be registered.
These vehicles must then meet the Domestic Component Level (TKDN) value requirement of at
least 40 per cent. The TKDN refers to the quantity of domestic components in a good or service.
Earlier on Monday, Finance Minister Sri Mulyani Indrawati said that 7 trillion rupiah in state funds
will be set aside for the subsidies.
According to Reuters, Mulyani said that the subsidies will cover the sale of 800,000 new electric
motorcycles as well as the conversion of 200,000 combustion engine motorcycles.
Earlier in December, Mr Agus said the Indonesian government aims to offer a subsidy of more
than US$5,000 on every sale of an electric car in the country.
He said then that the incentives will be offered to buyers of electric vehicles produced by firms
with factories in the country.
Indonesia aims to have at least 1.2 million electric bikes and 35,000 electric vehicles in use by
2024.
As of October last year, there were some 32,000 electric motorcycles on Indonesia's roads,
according to local media reports.
SUBSIDY GIVEN "SUBSTANTIAL", THOUGH UPTAKE DEPENDS ON OTHER FACTORS:
ANALYST
An analyst whom CNA spoke to said that while the subsidy is "substantial", there are several
issues that need to be addressed before consumers make the switch to electric motorcycles.
Mr Manggi Taruna Habir, a Visiting Fellow at ISEAS – Yusof Ishak Institute, said that the 7 million
rupiah subsidy is an attractive discount for consumers, given that the cost of an electric motorcycle
ranges between 17 million and 25 million rupiah.
Beyond that, he added that the low energy cost of using an electric motorcycle is an advantage
for users.
"One positive feature of the electric motorcycle is its energy cost, with the electric motorcycle's
energy cost being much lower than that of fossil fuel cost. So, it is more fuel cost-efficient," said
Mr Manggi, who currently does research on the EV industry in Indonesia.
However, he pointed out that some issues - including poor resale value, limited availability of after-
sales service and charging stations, as well as battery safety standards - need to be resolved first
to ease users into switching over to electric motorcycles.
"Given that the secondary used market is not yet established, (the resale value of) used electric
motorcycles is much lower than the conventional one," Mr Manggi told CNA.

"Another (issue) is the limited after-sales service for electric motorcycles when they need servicing
or fixing or changing of parts."
Mr Manggi stressed that a more developed infrastructure is needed in order to encourage
consumers to switch from a conventional fuel-based motorcycle to an electric alternative.
"(This) would require a more developed after-sales service infrastructure and electric fill-up station
network across the country as well as a vibrant second-hand market to ensure (that) the value of
the motorcycle bought retains as much of its value as possible," he said.
"The proposed subsidy is a start, but there is still much work to do. Still, there is considerable
interest and potential in the future of electric vehicles as we all look for cleaner energy
alternatives."
Source: CNA
New Capital Budget Plan to Get Another Rp 8 Trillion This Year
The Finance Ministry is mulling adding around Rp 8 trillion, or about $531 million, to this year's
budget plan for Indonesia's new capital megaproject Nusantara.
"The extra money is because President Joko Widodo has asked us to prepare the land for the
investors. That would require land development," Isa Rachmatarwata, the director-general for
budgeting at the Finance Ministry, told a recent press briefing in Jakarta, as quoted by Investor
Daily.
The government has allotted Rp 23 trillion in the original 2023 budget plan for the Nusantara
project.
According to Isa, the Public Housing Ministry has asked for an extra Rp 7 trillion or Rp 8 trillion
more on the budget plan. However, there is still a possibility that the Finance Ministry might add
even more money to cover other needs for the city's construction.
The president not long ago inked the 2023 government regulation on business licensing and ease
of doing business in Nusantara. The regulation aims to facilitate investment opportunities in
Nusantara. It also sets a 0-percent final income tax from the gross turnover of certain businesses
for micro, small, and medium enterprises (MSMEs).
"This shows that the government sides with MSMEs which are one of the pillars of Indonesia's
economy," Investment Minister Bahlil Lahadalia said.
Source: Jakarta Globe