This Week's Headlines (25 Feb - 3 Mar 2023)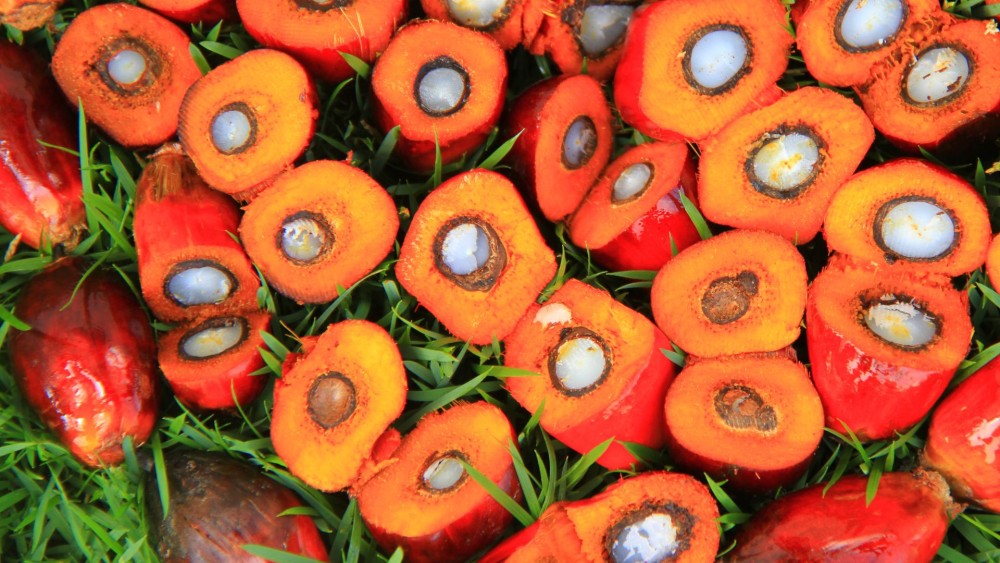 Indonesia, Malaysia Break Ground on $2.6b Hydropower Plant in N.
Kalimantan
A consortium of Indonesian and Malaysian companies broke ground on a $2.6 billion hydropower
plant in Malinau regency, North Kalimantan on Wednesday.
The Mentarang Induk Hydroelectric Power Plant will power the planned Kalimantan Industrial Park
Indonesia (KIPI) in Bulungan.
Kayan Hydropower Nusantara -- a joint venture between Indonesia's Kayan Patria Pratama (KPP)
Group and Malaysia's Sarawak Energy Berhad -- is building the plant, which is slated to operate
in 2030 or seven years from now.
"I'm delighted to see that the construction of the Mentarang Induk plant has begun, but I'm even
happier that an Indonesia-Malaysia consortium is working on this project," President Joko
"Jokowi" Widodo said at the plant's groundbreaking ceremony in North Kalimantan.
"This shows that as brothers of the same roots, we [Indonesia and Malaysia] can really work well
together," Jokowi said.
The 1,375-megawatt power station will generate electricity from the Mentarang river in Malinau.
The hydropower plant will connect to KIPI on a 300-kilometer transmission line.
Jokowi said that the green energy provided by the Mentarang Induk plant would make the
aluminum produced by KIPI a "green aluminum".
KIPI, which Jokowi claimed would become the world's largest green industrial park, would also
see the production of batteries for electric vehicles (EV), as well as petrochemicals.
"Because of the green energy generated by the Mentarang River, KIPI's products will become
green and have low carbon emissions. They will have premium prices yet will still remain
competitive," Jokowi said.
According to Jokowi, the government is giving its utmost support for this project, as it would pave
the way for Indonesia's transition towards a green economy.
Source: Jakarta Globe
Indonesia wants crude palm oil exports to be routed via exchange
from June
Indonesia, the world's biggest palm oil exporter, plans to require crude palm oil exports to go
through a futures exchange in order to create the country's own benchmark price, the head of its
commodity futures regulator said on Thursday.
Authorities are developing a trading scheme for crude palm oil which aims to launch in June, said
Didid Noordiatmoko, head of the regulator, BAPPEBTI.
"The big strategy is how to require CPO exports to be done through a futures exchange," he told
an industry forum.
Most Indonesian palm oil exporters currently conduct sales directly with buyers without going
through an exchange, while auctions held by state trading company KPB Nusantara only offer
physical palm oil and not futures contracts.
Refined palm products would be allowed to be exported directly, Didid said, but CPO must be
procured via an exchange.
Authorities hoped that price discoveries could be reached within a few months after exporters
started trading through an exchange.
Industry groups said they backed policies to help Indonesia become a price setter for palm oil, but
warned that thorough preparation was needed.
"The rules must be clear and also there should not be additional costs which could reduce
competitiveness of our palm oil," said Eddy Martono of the Indonesia Palm Oil Association.
Details of the policy were still being discussed, Didid said, including the possibility of providing f
fiscal incentives.
Sahat Sinaga, chairman of the Indonesia Palm Oil Board, said it was important for Indonesia to
build trust for an exchange to be successful, while authorities must also prepare the infrastructure
for the physical trade of the vegetable oil.
Source: Reuters
Inflation accelerates to 5.47% in February
Headline inflation for February has come in higher than some analysts had forecast, while heavy
rainfall and the upcoming Ramadan season will put upward pressure on consumer prices.
Despite the increase, however, annual inflation remains in the range of Bank Indonesia's (BI)
projection, and on a monthly basis, inflation actually eased slightly.
Statistics Indonesia (BPS) announced on Wednesday that the consumer price index (CPI)
increased by 5.47 percent year-on-year (yoy) last month, faster than the 5.28 percent recorded in
January.
However, the monthly inflation rate eased to 0.16 percent in February from the 0.34 percent
increment logged in the preceding month.
Financial research firm Moody's Analytics had projected a softening of inflation to 5 percent.
The annual rise in consumer prices in February was driven by higher costs for transportation, with
BPS registering a yearly increase of 13.59 percent, largely due to a fuel price hike in September
last year.
Meanwhile, prices in the food, beverages and tobacco segment last month were up 7.23 percent f
from February 2022.
Higher airfares pushed up the transportation category, while higher rice prices pushed up the food,
beverages and tobacco category, as did a 10-percent increase in the cigarette excise that kicked
in on Jan. 1.
Similar to last month, the city of Kotabaru in Kalimantan recorded the highest annual inflation rate
in the country at 7.88 percent, while Bandung saw the biggest rise in Java at 7.5 percent.
According to Faisal Rachman, an economist at Bank Mandiri, the increase in headline inflation is
also due to a base effect, as the CPI had posted a monthly drop in February 2022.
On the other hand, monthly inflation was down partly because of easing pressure in the food
segment as the country had entered the harvest season, he said.
However, BPS put out a warning over heavy rainfall forecast in most areas, which may hamper
agricultural production this month.
Core inflation, which has become the de-facto basis for BI's interest rate policy, eased to 3.09
percent in February, dropping from 3.27 percent in January.
At that level, it is well below the 3.6 percent that marks the upper limit of BI's target range for this
year's first half.
"[The slowdown in core inflation] was due to several factors, including the lower gold price, the
appreciating rupiah's exchange rate against the United States dollar and the [fact that the]
second-round impact has diminished faster than expected," Faisal explained on Wednesday.
Meanwhile BI expects full-year 2023 CPI growth to be 3.5 percent at most, especially given the
base effect caused by the government-ordered increase in fuel prices last September.
Last month, the central bank kept the benchmark rate at 5.75 percent after consecutive rate
hikes over the preceding six months, and many economists took comments made by BI
Governor Perry Warjiyo as a signal that no further hikes were on the cards.
Caution ahead of Ramadan
Pudji Ismartini, who is in charge of statistical services and distribution at BPS, urged caution going
forward, given the typical seasonal rise in consumer prices during Ramadan.
The country saw a 0.68 percent hike in monthly inflation during Ramadan in 2019 and a 0.95
percent jump for Ramadan last year.
There were no such spikes in 2020 and 2021, when the government had imposed wide-ranging
restrictions to public activities to contain the spread of COVID-19.
This year, Ramadan will start in late March.
"Commodities that have a dominant contribution to inflation every Ramadan include household
fuel, cooking oil and chicken," Pudji said in the BPS press conference on Wednesday.
Another warning pertains to rice prices, which have been climbing recently. According to BPS, the
average rice price at retailers hit Rp 12,699 per kilogram last month, 10.41 percent more than in
the same month of last year.
Farm gate paddy prices in February were down 0.99 percent compared with the previous month.
Pudji attributed the discrepancy to the low quality of grain due to heavy rain, which also resulted in
higher operating costs.
Bank Mandiri's Faisal maintained his prediction that annual inflation would keep easing going
forward, with the exception of the March-to-April period due to the seasonal factor of Ramadan and
the Idul Fitri holiday.
Source: The Jakarta Post