This Week's Headlines (26 Nov - 2 Dec 2022)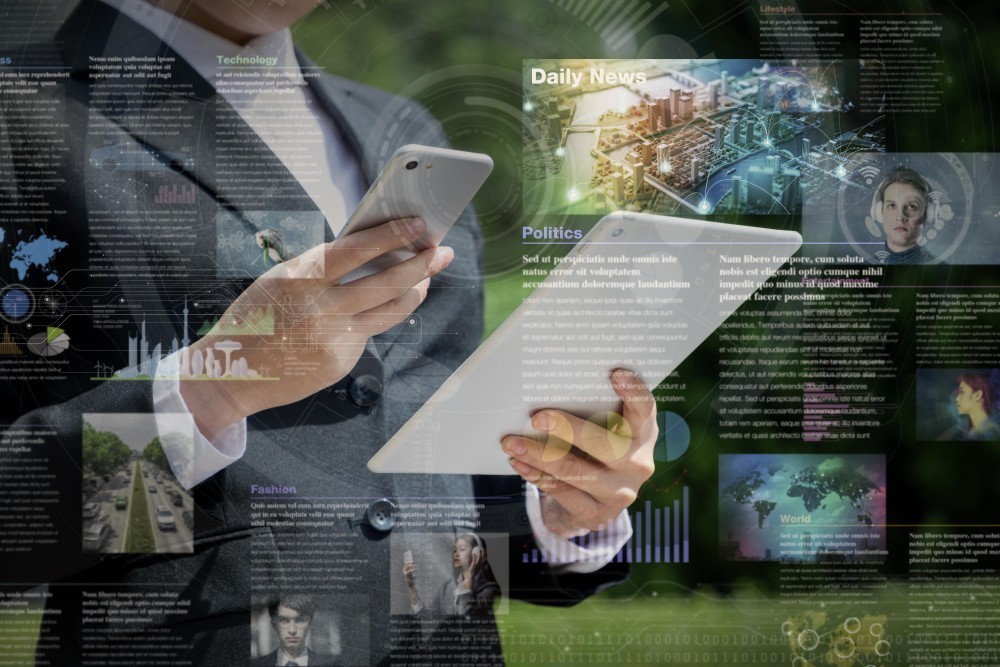 Indonesia plans to subsidise EV sales next year
Indonesia plans to subsidise sales of electric cars and motorbikes starting next year so that
they become more affordable, a senior government minister said on Tuesday.
Coordinating Minister of Maritime and Investment Affairs Luhut Pandjaitan said the government
is finalising a scheme to subsidise about 6.5 million rupiah ($413) per purchase of electric
motorbike to drive sales in Southeast Asia's largest economy.
A similar subsidy scheme is being considered for cars, the minister said, without providing
details.
"If you want to swap your motorbike to electric one next year, do it. You will get a subsidy," he
told a banking forum.
Indonesia has a target of at least 1.2 million electric bike adoptions and 35,000 electric car
adoptions by 2024.
Industry groups have said demand for EVs is growing but the sales volumes were still very
small compared to combustion engine cars in the country of 270 million people due to the
higher price of EVs.
Indonesia is keen to develop its own EV and battery industries at home, after banning exports
of nickel ore to ensure supply for investors in processing since 2020.
Jakarta has already provided a tax cut for sales of EVs and hybrid cars since 2019.

Source: Reuters

Indonesia to appeal WTO ruling against nickel ore export ban
President Joko Widodo (Jokowi) vowed that Indonesia will appeal the World Trade
Organization (WTO) ruling on a trade dispute with the European Union (EU) over the ban on
the export of nickel ore.

"I have told the minister, appeal," Jokowi stated at the coordination meeting on national
investment here, Wednesday.

The head of state stressed that Indonesia will not stop the downstreaming policy of nickel and
other natural resources.

In fact, after the ban on nickel ore exports since 2020, the government will ban the export of
bauxite raw materials.
"After that, other materials, including coffee, try not to export them in the form of raw
materials," Jokowi emphasized.

The president noted that the exports of raw materials had run for decades while adding that it
had not provided maximum benefits for Indonesia.

Jokowi remarked that Indonesia has abundant natural wealth, in the form of mining, agriculture,
and plantation, that should be utilized optimally to increase the people's prosperity.

Hence, Indonesia will continue to implement the downstreaming policy. The head of state has
also instructed his staff to continue to look for investors to support funding for the
downstreaming program.

Jokowi drew attention to the state revenue from the exports of nickel products, recorded at
Rp20 trillion, before the nickel ore export ban was imposed.

However, when the ban on nickel ore export took effect, Indonesia could enjoy the export value
of nickel products of up to Rp300 trillion.
Exports of downstream nickel products have also improved Indonesia's trade balance that had
always been in deficit.

In the last 29 months, Indonesia's trade balance has always been in surplus, with nickel
exports being the contributor.

"I checked why the European Union sued (Indonesia over the export ban)? Right, because
there are lots of industries there. If it is done here, then there will be a lot of unemployment.
There are factories that will be closed. There will be industries that will be closed," Jokowi
stated.

The head of state emphasized that Indonesia is also keen to become a developed country by
optimally utilizing natural wealth for the welfare of the people.

"We also want to develop, our country wants to be a developed country. We want to create
jobs. If we are afraid of being sued and prefer to retreat, well, we will not become a developed
country," Jokowi remarked.

Indonesia was the world's biggest exporter of nickel before it banned ore exports in favor of
attracting foreign investors to develop nickel smelters and downstream industries.

The EU filed a lawsuit to the WTO against Indonesia's policy of banning nickel ore exports,
starting in early 2020.

However, the WTO's dispute settlement body (DSB) announced that Indonesia had violated
the regulations.
Source: Antara
Stubbornly low demand squeezes Indonesian manufacturers harder
Persisting sluggish global and domestic demand means Indonesia's manufacturing sector
faced worsening downward pressure in November, while inflationary pressure began to ease
as consumption continued to weaken.
Citing the latest report from financial research firm IHS Markit, a subsidiary of S&P Global,
Indonesia's purchasing managers' index (PMI) contracted two-month straight to 50.3 points in
November, the slowest in five months, and just slightly above the expansion threshold of 50.
Down 1.5 points from October, the latest figure is just 0.10 points higher than the lowest point
this year in June, whereas in September, Indonesia's PMI was at an eight-month high of 53.7
points.
The PMI is a survey of purchasing executives from around 400 different firms on whether
business conditions have expanded, remained the same or contracted.
"November's PMI data revealed growth slowing across the Indonesian manufacturing sector
midway through the fourth quarter. A slower improvement in overall demand conditions, amid
a notable fall in foreign sales, had been one of the main culprits underpinning the loss of
growth momentum," S&P Global Market Intelligence director Jingyi Pan said on Thursday.

The market intelligence firm assessed that demand for Indonesian manufactured products had
skidded due to economic conditions and supply-side issues, in particular foreign sales that fell
"at the quickest rate" in the last 15 months.
"Central to the slowdown in demand had been the persistent upturn in cost, although input
price inflation slowed again in November, which provided some relief for manufacturers,"
explained Pan.
Overall business confidence also plummeted in November, further underlining the risk that
Indonesia's manufacturing sector could dive deeper into the contraction zone unless there is
a meaningful recovery in demand.
"Selling prices continued to rise as firms passed on additional costs to clients, which may
warrant continued monetary policy attention in the near term," Pan continued.

As the manufacturing performance slumped due to weakening demand, inflation volatility also
became more restrained.
According to a Statistics Indonesia (BPS) press briefing on Thursday, the consumer price index
(CPI) increased by 5.42 percent year-on-year (yoy) and 0.09 percent month-to-month (mtm)
due to the higher price of transportation fuel, household fuel and air freight rates.
The November figure was lower than the estimates made by state-owned Bank Mandiri and
financial research firm Moody's Analytics of 5.5 and 5.6 percent yoy, respectively. Bank
Mandiri expects monthly inflation to rise by 0.17 percent.
November's figure was a two-month continuation of falling inflationary pressure that peaked in
September, which posted 5.95 percent yoy due to a fuel price hike by around 30 percent.
"From trends in previous years, inflation is always highest [in the months] after a fuel price
hike," BPS deputy head Setianto told reporters.
Core prices, the main indicator for the central bank to assess aggregated demand in the
domestic economy and thus interest rates policy, increased by 3.30 percent yoy in November,
which slipped by a marginal 0.01 percentage points (ppt) from the previous month.
Administered prices rose by 13.01 percent yoy due to the fuel price hike, but the figure was
lower 0.27 ppt from October. Volatile prices, meanwhile, increased by 5.70 percent yoy, down
from 11.47 percent yoy posted in July.
"I see that the target [of year-to-date or ytd inflation below 6 percent] is achievable," Setianto
continued.
Bank Indonesia (BI) Governor Perry Warjiyo projected that the "now-high inflation" will return to
the 3 to 4 percent range in the first semester of 2023, faster than previous estimates of the
second half, and in 2024 the range would hit lower to 1.5 to 3.5 percent.
To achieve this target, the central bank is committed to a monetary policy of "pro-stability" next
year as a means to rein in inflation and strengthen the rupiah.
For the other four policies, however, the central bank prefers to utilize a "pro-growth" approach.
These others are macroprudential, digital payment systems, financial markets deepening and
Islamic micro, small and medium enterprises (MSMEs).
According to state-owned Bank Mandiri recapitulation, the rupiah depreciated by 10.4 percent
ytd to Rp 15,732 per United States dollar on Nov. 30.
"The world is still in turmoil," Perry said on Wednesday, "We have yet to know when the war
between Russia and Ukraine will be over, [while] the trade war between China and the United
States is heating up again."

Fixing supply chain
Bank Mandiri economist Faisal Rachman said that the easing of inflationary pressures in
November was mainly due to the government's efforts to fix the food supply chain, with
measures ranging from direct fuel subsidies for farmers to raw materials subsidies for MSMEs.
As a result, the state lender revised its inflation estimate for the end of 2022 to be within the
range of 5.4 to 5.6 percent, much lower than the 6.27 percent previously projected.
An inflation range of around 5 to 6 percent is expected to continue in the first half of 2023,
Faisal said, due to the continued effect of the fuel price hike.
In regards to the PMI, Faisal noted that the bleak global outlook compelled foreign markets to
reduce demand for Indonesian products, which battered export-oriented industries.
"We anticipate reduced economic growth in the fourth quarter of 2022 and the whole of 2023,"
Faisal told The Jakarta Post on Thursday.
Source: The Jakarta Post