This Week's Headlines (27 May - 2 Jun 2023)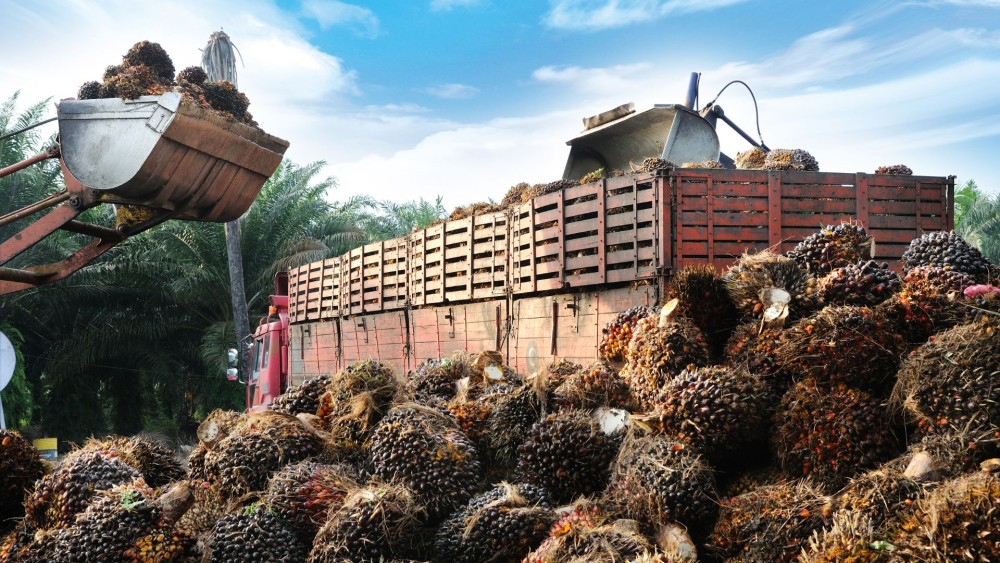 Palm oil dispute won't have bearing on Indonesia, Malaysia EU trade
talks, minister says
A dispute between the European Union and major palm oil producers Indonesia and Malaysia over
a new deforestation law will have no bearing on the two countries' stalled negotiations with the
bloc on free trade agreements, a Malaysian minister said on Thursday.
Responding to a Financial Times report which said the talks could be delayed over the palm oil
issue, commodities minister Fadillah Yusof said Malaysia's negotiations with the EU on a trade
deal, which have been on hold since 2012, could be resumed if the EU would treat Malaysia with
fairness and as a partner.
Fadillah also said Indonesia had been negotiating on an EU FTA for seven years and was "very
patient" about waiting longer.
Top officials from Indonesia and Malaysia, the world's biggest producers of palm oil, have been in
Brussels voicing concern over an EU Deforestation Regulation (EUDR), which they believe could
be detrimental to small farming businesses.
"The first step is to look into EUDR," Fadillah, who is also deputy minister, told reporters in
Brussels, a recording of which was provided by the ministry.
"We went to see them, we presented our case in particular the fair treatment and how they are
going to respond as far as smallholders are concerned ... if there is a good response from them,
definitely FTA will be one of the areas that we are looking at."
Indonesia's economic ministry and trade ministry did not immediately respond to requests for
comment.
Malaysia and Indonesia account for about 85% of global palm oil exports and the EU is their third-
largest market.
Both Southeast Asian countries have accused the EU of discriminatory policies targeting palm oil
and Malaysia had previously said it could stop exporting it to the EU over the deforestation law.
According to the EU, talks towards an FTA with Indonesia were launched in 2016, with the latest
round in November 2021. Negotiations on a deal with Malaysia started in 2010 but were stopped
two years later.
The EU's landmark deforestation law bans imports into the bloc of coffee, beef, soy and other
commodities unless companies could provide "verifiable" information the products were not grown
on land that was deforested after 2020.
Indonesia's Coordinating Minister for Economic Affairs Airlangga Hartarto said last month that the
law would burden smallholders with onerous administrative procedures, which might see them
excluded from the global supply chain.
Source: Reuters
Copper miner Amman aims to raise Rp12.94 trillion through IPO
PT Amman Mineral Internasional has started the initial public offering (IPO) process and expects
to be listed on the Indonesia Stock Exchange (IDX) on July 5.
The copper and gold mining company plans to sell around 10 percent of its shares at a price
between Rp 1,650 and Rp 1,775, thereby raising up to Rp12.94 trillion (US$864 million).
If successful, the IPO would be the fourth-biggest fundraiser on the IDX, after PT Bukalapak, PT
Dayamitra Telekomunikasi and PT GoTo Gojek Tokopedia.
Amman aims to inject Rp 1.79 trillion from the proceeds into its subsidiary PT Amman Mineral
Industri to continue construction of a smelter that could process 900,000 tonnes of copper
concentrate per year.
Another Rp 3.05 trillion will be used to repay loans of its subsidiary PT Amman Mineral Nusa
Tenggara (AMNT).
The rest of the money would also go to AMNT to expand its processing facility and build a steam
and gas power plant of 450-megawatt capacity.
Amman president director Alexander Ramlie described the smelter as part of the firm's
commitment to the government's push for downstream development in the metal mineral industry.
"We need more copper to be processed by the smelter, so we are building another processing
facility to increase our production capacity from 120,000 to 250,000 tonnes per year. Then, those
facilities will need electricity to run, so we plan to build a power plant," Alexander said in a press
briefing on Wednesday.
Amman is the second-largest copper and gold miner in Indonesia, after PT Freeport Indonesia. It
currently operates the Batu Hijau mine and has finished exploration at the Elang mine. Both sites
are located in Sumbawa, West Nusa Tenggara.
According to energy and mining research firm Wood Mackenzie, the copper and gold reserves of
Batu Hijau and Elang mines are the fifth-largest globally.
"We have started Phase 8, which is expected to prolong the mining lifespan [of Batu Hijau] to
2030. We are also preparing to start mining operations at the Elang mine from 2031 to 2046. The
mining duration may be extended if copper and gold prices increase," Alexander stated.
Alexander noted that two new spots in its concession areas potentially held copper and gold
reserves based on early exploration work.
"Many analysts have predicted that there will be a supply shortage of copper in 2025. It may cause
a price surge and be beneficial for us," Alexander said when asked about the prospects of the
business.
Amman, like Freeport, has been exempted from a copper concentrate export ban until next year,
as both of them have reached more than 50 percent progress in their respective smelter projects.
Last year, Amman doubled its net sales to $2.8 billion and tripled its net profit to $1.1 billion.
Source: The Jakarta Post
Bali welcomes arrival of first-ever Airbus A380 commercial flight
An Emirates Airbus A380 aircraft from Dubai arrived at I Gusti Ngurah Rai International Airport in
Bali on Thursday, marking the first landing of the world's largest passenger aircraft in the province.
"This flight was historic because it was the first, and it also demonstrates that Bali, specifically,
and Indonesia, in general, remain popular tourism destinations for international tourists," said Bali
Governor I Wayan Koster during the A380 welcoming event at the airport.
He expressed hope that more airlines will bring their passengers to Bali using wide-body aircraft.
He added that his provincial government are optimistic about the continuous increase in foreign
tourist arrivals despite the province's economy being only "half recovered" from the impacts of the
COVID-19 pandemic.
As of April 2023, Bali has welcomed 1.5 million foreign tourists and the number is expected to
reach 4.5 million by the end of 2023, .
"Considering the improving situation and the operation of the Emirates A380, I am confident that
we will achieve 5 million visits by the end of the year," stated the governor.
Ni Made Ayu Marthini, Deputy for Marketing at the Ministry of Tourism and Creative Economy,
mentioned that the operation of wide-body jets by Emirates to Bali will have a positive impact on
Indonesia's and Bali's tourism.
The ministry fully supports the A380 flights and expects an increase in foreign tourist arrivals not
only to Bali but also to other regions in Indonesia.
Faik Fahmi, the president director of airport operator PT Angkasa Pura I, stated that his team and
other stakeholders have made optimal preparations for the arrival of the A380 at I Gusti Ngurah
Rai International Airport.
"We have made preparations in various aspects, both on the airport's airside and landside, to
ensure a smooth landing for the wide-body jet's first arrival in Bali," he stated.
The airport has prepared a two-trunk jetway for the A380 and ensured that only narrow-body jets
will be parked beside it to accommodate its 79.5-meter wing span and 72.7-meter fuselage length.
Source: Antaranews