This Week's Headlines (31 Dec 2022 - 6 Jan 2023)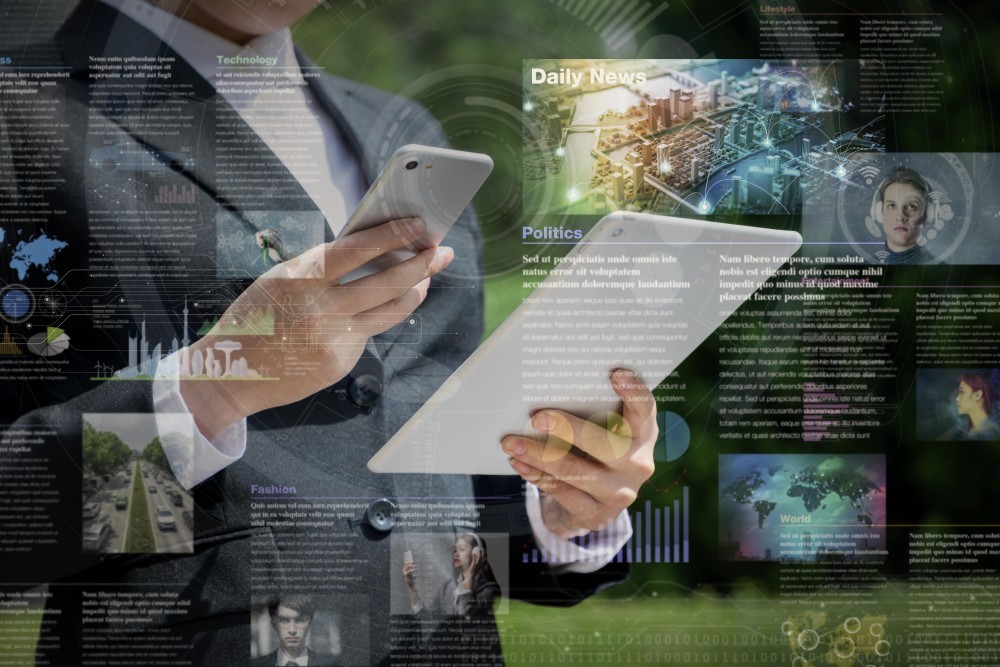 Indonesia issues emergency regulation to replace jobs law
Indonesia's President Joko Widodo signed an emergency regulation on Friday to replace a
controversial job creation law that a court had ruled was flawed, arguing global economic
uncertainty next year gives him a legal basis for such a move.
Some legal experts criticised the regulation as a government ploy to bypass proper debate in
parliament.
The Constitutional Court last year ruled the passage of the president's vaunted Jobs Creation
Law was flawed due to inadequate public consultation and ordered lawmakers to restart the
process within two years, or it would be deemed unconstitutional.
"We know it looks like we're normal now, but global uncertainty, risk is haunting us ... Actually
the world is not doing fine," the president, widely known as Jokowi, told a news conference.
He also argued Indonesia's economy would rely on investment and exports in 2023 and that
legal certainty about the law was important to maintain good investor perception.
Passed in 2020, the so-called "omnibus" law revised more than 70 other laws and was lauded
by foreign investors for streamlining business rules in Southeast Asia's largest economy,
which is notorious for its onerous bureaucracy.
But it also sparked nationwide protests from workers, students and green groups, who said it
eroded labour and environmental protections.
Jokowi's chief economic minister Airlangga Hartarto said the main considerations in issuing the
emergency rules were a global recession risk in 2023, the conflict in Ukraine, the potential for
global food, energy and monetary crises, as well as climate change.
Chief security minister Mahfud MD said "strategic measures" were needed in this case as the
regular process to comply with the ruling would take too long.
Lawmakers had earlier this year told Reuters they planned to redo the deliberation of the
legislation to comply.
'FAIT ACCOMPLI'
Bivitri Susanti, a constitutional law expert from the Indonesia Jentera School of Law, called the
move "ridiculous" and "inappropriate" as it would cut debate time in parliament.
"Everyone can see there is no emergency. It's holiday time," she said.
"This emergency regulation is really a fait accompli from the president."
An emergency regulation is usually effective immediately, but must receive parliament's
endorsement by the end of its next session to become permanent legislation.
Parliament is due to return from recess on Jan. 10 for what is typically a four-month session.
Among the biggest issues with the law were relaxed rules on severance pay, changes to the
minimum wage formula, contract labour and outsourcing, and a stipulation that environmental
studies be required only for high-risk investments.
The emergency regulation introduces some changes to that law to reflect trade unions'
demands, Airlangga said, including limiting outsourcing to certain sectors and adding a
component for the formula used to set the minimum wage so that it would consider purchasing
power.
The contents of the decree have yet to be made public.
Airlangga stressed the government had conducted more public consultations since the court
ruling.
Chairman of the Labour Party, Said Iqbal, said he backed the emergency regulation because
with general elections in 2024, parliamentary debate could be held up and at risk of being
influenced by corruption.
He declined to comment on the content of the regulation but concurred that workers had been
consulted by government officials and a business group over revisions in the law.
The party, formed in 2021 by members of several unions, had previously pledged to revoke the
Jobs Creation law if they won secured enough votes in the 2024 election.
Source: Reuters
Indonesia's 2022 Budget Deficit at 2.38 Percent of GDP
Indonesia's state budget deficit in 2022 reached just 2.85 percent of the gross domestic
product (GDP), lower than the 4.50 percent target set in the revised state budget, Finance
Minister Sri Mulyani said on Tuesday, Jan. 3.
"The 2022 state budget deficit was recorded at 464.3 trillion rupiahs ($29.7 billion), down 40.1
percent compared to last year's deficit of 775.1 trillion rupiahs ($49.6 billion). This shows a great
fiscal consolidation. When compared to GDP, it is only 2.38 percent of the GDP," Indrawati told
a press conference.
Temporary state revenue realization reached 2,626.4 trillion rupiahs, or 115.9 percent of the
2,266.2 trillion rupiahs target outlined in Presidential Regulation No. 98/2022 on the 2022 state
budget revision. The figure reflected a growth of 30.6 percent compared to 2021.
State revenue was supported by tax revenue, which reached 2,034.5 trillion rupiahs, or 114.0
percent of the 1,784.0 trillion rupiahs target, and showed an increase of 31.4 percent from tax
revenue of 1,278.6 trillion rupiahs recorded in 2021.
Moreover, non-tax state revenue (PNBP) reached 588.3 trillion rupiahs, or 122.2 percent of the
481.6 trillion rupiahs target. The 2022 PNBP reflected a growth of 28.3 percent from 458.5
trillion rupiahs the previous year.
"The performance of state revenues, whether it is taxes, customs, and non-tax revenues, has
been outstanding for two consecutive years. When the economy improves, we will also begin
to improve all state revenues," the minister said.
She said that state revenues, which were boosted by rising commodity prices that included
national leading export commodities, were used to protect the society and the economy.
State spending in 2022 was recorded at 3,090.8 trillion rupiahs, or 99.5 percent of the 3,106.4
trillion rupiahs target set in the presidential regulation.
The spending consisted of ministry and institution spending of 1,079.3 trillion rupiahs, or 114.1
percent of the 945.8 trillion rupiahs target; and spending on others of 1,195.2 trillion rupiahs,
or 88.2 percent of the target.

"Non-ministry or institutional spending includes energy subsidies and very large compensation,
which we explained when the fuel price went up," Minister Indrawati said.
The quantum of energy subsidies and compensation provided in 2022 reached 551.2 trillion
rupiahs, or 109.7 percent of the 502.4 trillion rupiahs target. Initially, the target for energy
subsidies and compensation was only 152.5 trillion rupiahs.

Source: Go Kompas
Businessmen optimistic over condition in next six months: Ministry
Most businessmen harbor an optimistic view over business conditions in the next six months
as compared to the previous month, Ministry of Industry's spokesperson, Febri Hendri Antoni
Arif, stated.
This is reflected in one of the indicators of the Industry Trust Index (IKI) on view of business
conditions in the next six months, or the January-June 2023 period.
"Majority, or 60.5 percent of the businessmen declared their optimism toward industrial
business conditions for the next six months. This figure rose from the previous month, with
58.1 percent," he noted here, Friday.
During the 2022 December IKI press conference, he outlined that most respondents harbored
an optimistic view that market conditions would improve since policies from the central
government are considered to be better.

Along with rising optimism of the business community, the percentage of businessmen with a
pessimistic outlook declined to 15.3 percent in December 2022, from 18.1 percent in
November 2022.

"Moreover, 24.3 percent of businessmen declared that their business condition is stable for
the next six months," he noted.

"This figure is relatively unchanged when compared to the one from the previous month, with
23.8 percent," he stated.
The ministry stated that the IKI figure in December 2022 reached 50.90, which indicates that
the manufacturing industry is in the expansion phase.

"This figure rose by 0.01 when compared to the one in November 2022, with 50.89," he stated.

From the calculation result, 11 subsectors experience expansion, with a contribution of 74.9
percent to the gross domestic product (GDP) in the third quarter of 2022.

This figure has risen when compared to the contribution of 71.3 percent in November 2022.

According to Arif, the main causal factor behind this rise is the chemical material and goods
from the Chemical Material Industry subsector that had a 7.2-percent contribution to the
non-oil and gas processing industry's GDP.

Meanwhile, 12 subsectors experienced contraction, with a 25.1-percent contribution to the
GDP.
Source: Antara