This Week's Healines (7 - 13 Jan 2023)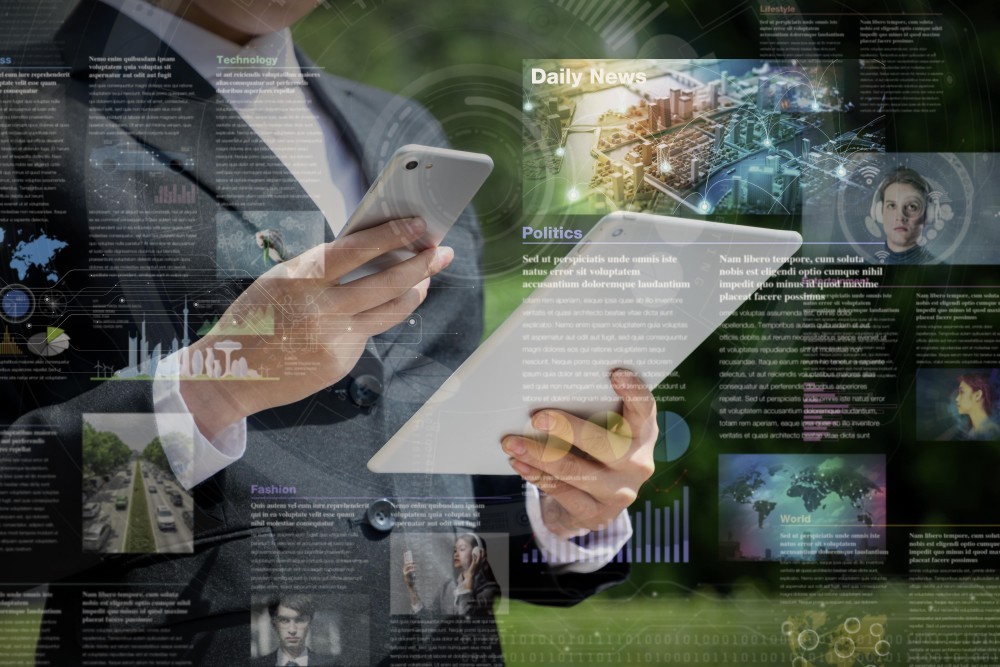 Tesla nears deal to build production facilities in
Indonesia – Bloomberg
Tesla Inc is nearing a preliminary deal to build production facilities in Indonesia with a capacity of
one million units, Bloomberg News reported on Wednesday, citing unidentified people familiar with
the matter.
Chief Executive Elon Musk tweeted on Wednesday, "Please be cautious about writing articles
citing 'unnamed sources', as they are frequently false," in a comment on a tweet referencing the
report.
Indonesia's senior cabinet minister Luhut Pandjaitan, who has been leading the talks with Tesla,
said negotiations were still ongoing, but declined to say more citing a non-disclosure agreement.
The electric-vehicle maker did not immediately respond to Reuters requests for comment.
Musk last month said Tesla was close to picking the location of its new "Gigafactory" following
media reports that the automaker could announce a new factory in the northern Mexican state of
Nuevo Leon as soon as December.
In November, Musk said South Korea was among its top candidate locations for a factory it plans
to build in Asia for making EVs, according to South Korea's presidential office.
Tesla makes its electric cars in China's Shanghai, Germany's Berlin, and Austin and Fremont in
the United States.
The latest report said the Indonesia talks include plans for production facilities and to facilitate the
company's supply chain.
Tesla has signed contracts worth about $5 billion to buy materials for batteries from nickel
processing companies in Indonesia, Luhut told CNBC Indonesia last year.
Indonesian President Joko Widodo urged the electric vehicle maker to manufacture its cars, as
well as batteries, in the country, in comments made to Bloomberg News in August.
Source: Reuters / Bloomberg
Indonesia eyes new markets for coal, palm oil as global
recession looms
The government is seeking to diversify its export destinations for coal and palm oil this year amid
fears of recession in advanced economies, but analysts question whether new markets could
make up for diminishing demand.
Trade Minister Zulkifli Hasan said Indonesia would look to expand its exports in Africa, South Asia
and the Middle East.
Coal and crude palm oil (CPO) are the country's key export commodities, accounting for 18.77
percent and 12.14 percent of total exports from January to November of last year, according to
Statistics Indonesia (BPS).
Global economic recovery and a war between Russia and Ukraine resulted in strong demands for
the key commodities, bringing the country trade surplus and strong economic growth throughout
the year.
"Trade deals are the toll roads to maintain export growth in times of hardship," Trade Minister
Zulkifli Hasan said in a 2023 outlook keynote speech recently.
The government is expecting a decrease in exports as the world's biggest economies, the United
States, China and Europe are projected to head into a slowdown this year. International Monetary
Fund Managing Director Kristalina Georgieva estimated that one-third of the world economy would
be in recession.
Zulkifli said Indonesia would rely on a comprehensive economic partnership agreement (CEPA)
with countries, for example with South Korea and the United Arab Emirates (UAE).
The Indonesian trade chief expects businesses not only to increase trade in goods and services
with Seoul, but also better access to enter the South Korean market and partnership to enhance
human capital, particularly in manufacturing, agriculture, forestry and marine resources.
Data from the Trade Ministry shows that South Korea has eliminated 11,267 tariff posts under the
deal, which equals 95.5 percent of total tariff, for Indonesian imports to 0 percent that includes
bicycles, motorcycles, auto parts and textile products.
Zulkifli said the CEPA deal with the UAE was currently waiting for ratification at the House of
Representatives. Therefore, he expects lawmakers can pass the ratification in the next two
months to help accelerate efforts in opening new markets.
He estimated that when the CEPA with the UAE becomes effective, Indonesian exports to the
Middle East, Central Asia and South Asia will accelerate due to the Arabic country's position as a
hub, where he estimated that exports would increase by 53.90 percent through this partnership
within the next 10 years.
Other than these two trade agreements, Zulkifli said India was getting his "special attention" due
to its position as the main Indonesian trading partner that saw the sharpest increase in non-oil and
gas exports from January to November last year.
Trade Ministry Policy Agency head Kasan Muhri said on Dec. 20, 2022 that the government
targeted a trade surplus to reach US$38.3 billion to $38.5 billion in 2023, higher than the $31.7
billion targeted last year.
"The growth figure will hinge largely on the upcoming situations, which includes [the economy] in
export destinations," Kasan said.
State-owned Bank Mandiri coal analyst Ahmad Zuhdi Dwi Kusuma said on Monday that the
probability of higher coal export would not be as significant as last year.
He mentioned that China would remain a huge export market destination despite the opening up
possibilities of receiving coal from Australia, as the latter had developed new markets in the
previous high-tension period.
Ahmad assessed that although market diversification is the ideal policy, not all non-traditional
markets are compatible with Indonesian coal type, such as Europe and Africa, which utilize
medium-to-high coal grade.
Instead, Ahmad recommends the government to focus its efforts on maintaining and increasing
Indonesian coal market share in Asia and the Middle East, which uses medium-to-low coal grade.

"In the last two years, South Korea increased their [coal] imports from Australia, but we are still
the third largest supplier there," Ahmad told The Jakarta Post, "But still, it is a downward trend."

The state-lenders' CPO expert Abrar Aulia told the Post that the correction in price might lower
the export value, even as volume might increase due to the high-volume quantity due to export
ban low-base effect.
He expects the government's rhetoric of diversifying export is a strategy to dent the European
Union's efforts to limit Indonesian CPO export, whereas in reality the strategy would be exporting
to the traditional destinations of India, China and Pakistan.
Source: The Jakarta Post
Indonesia president eyes cabinet reshuffle in coming days
Indonesian President Joko Widodo said he may reshuffle his cabinet in the next few days, as
some political sources bet on a last major realignment of his government to complete
programmes ahead of elections due to be held in 2024.
Speculation about a reshuffle has been growing since Nasdem, one of seven political parties in
the ruling coalition, announced it would back former Jakarta Governor Anies Baswedan in the
2024 presidential election - a politician seen as a potential rival to Widodo's successor.
Members of the president's Indonesian Democratic Party of Struggle (PDIP) party have since
called for him to sack Nasdem members in the cabinet.
When asked about an upcoming reshuffle, Widodo, popularly known as Jokowi, confirmed he
was planning a cabinet shake-up.
"Could be Friday, Monday, Tuesday, or Wednesday," he told reporters, during a visit to Riau
province late on Thursday, without elaborating.
Three sources from the president's coalition and the government said Jokowi has been
considering a major cabinet shake-up before his final term ends in 2024 to complete remaining
programmes and projects.
Jokowi would sack poorly performing ministers, said the sources, who declined to be named
because of the sensitivity of the issue.
They did not name ministers who might go, but said Finance Minister Sri Mulyani Indrawati, Luhut
Pandjaitan, the minister overseeing investment and energy, and State-Owned Enterprises
Minister Erick Thohir were likely to remain in the cabinet.
The president's office did not respond to a request for comment.
Three Nasdem politicians are currently in Jokowi's cabinet, heading the ministries of agriculture,
communication and environment.
Nasdem senior politician, Saan Mustopa, said his party had a right to endorse former Jakarta
governor Baswedan, while remaining a member of the ruling coalition.
"Besides, we are still fully backing Jokowi's administration," Mustopa told Reuters.
Jokowi last reshuffle was in June 2022, when he named a new trade minister to resolve a cooking
oil supply crisis.
The president has not publicly announced who he will back as his successor. Surveys by
independent pollsters showed the most popular candidates are Central Java governor and PDIP
member Ganjar Pranowo, Jokowi's defence minister Prabowo Subianto and Baswedan.
Source: CNA