DFS holds great promise in Indonesia's internet economy growth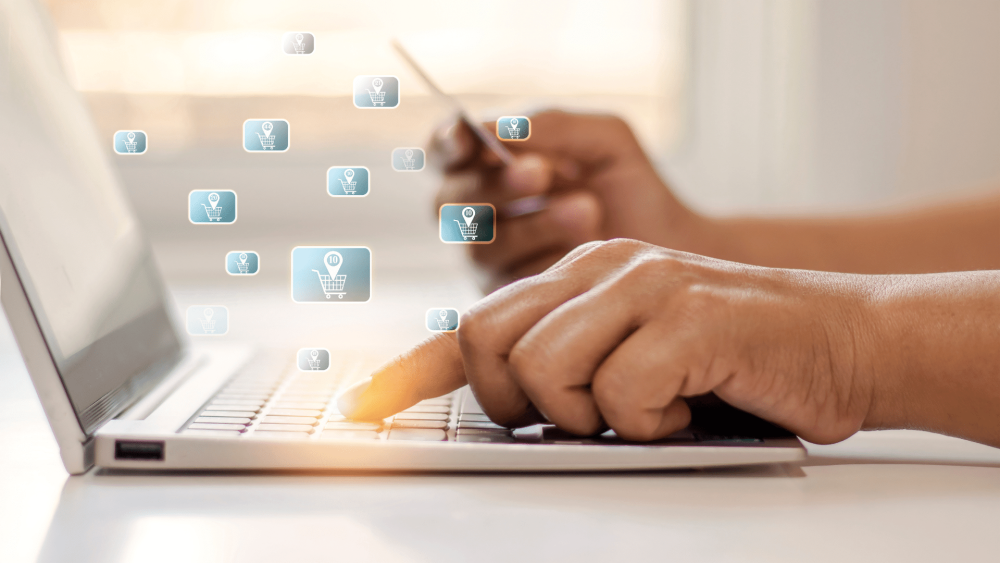 Digital Financial Services look poised to grow significantly in the few coming years as Indonesia's digital economy continues to grow.
With an estimated 31% of Indonesia's population of roughly 275 million aged between 15 and 35 – 81% of whom are either unbanked or underbanked – digital financial services in the island nation have the highest 'right-to-win', according to the e-Conomy SEA 2022 report from Google, Temasek and Bain & Company issued this November.
This 'right to win' is defined by the report as the ability to gain sizeable market share and profitable economics over a sustained period of time. Venture capitalists surveyed by the report said consumers in Indonesia, as well as Vietnam, demonstrated significantly higher affinity towards digital banks than in other regional markets.
This is demonstrated by the healthy growths seen across the board among digital financial services this year. Gross transaction value in digital payment rose 13% CAGR (Compound Annual Growth Rate) from 2021 to 2022 to $266 billion, while insurance saw a whopping 64% CAGR increase in Gross Written Premiums (GWP) to $0.4 billion in the same period.
The report states that DFS should maintain its growth momentum towards 2025 with digital payments services, such as Dana and OVO, growing in the teens. Notably, investment platforms, such as Bibit and Stockbit – classified as Asset Under Management or AUM – are expected to see accelerated growth by up to 74% CAGR.
As it stands, according to the report, DFS has already taken the lion's share of investors funding this period, having raised $1.5 billion in the first half of 2022 alone with the activity primarily focused on B2B payments and lending services.
E-commerce and Logistics
That is not to say that the traditional growth drivers of e-commerce and logistics are losing steam. In terms of the Southeast Asian region as a whole, e-commerce grew 16% in GMV to $131 billion in 2022. In Indonesia, the e-commerce sector contributed 77%, or $59 billion, to that growth in the same year – the highest in the region. This is despite the lifting of the many pandemic-related public activity restrictions that has led to the revival of offline shopping.
Meanwhile, the logistics and transportation sector also showed strength following the recovery of public mobility with the same lifting of the many public-activity restrictions imposed during the pandemic. Randi Jusuf, Managing Director of Google Indonesia, predicted that both the e-commerce as well as logistics and transportation sectors could reach a combined $8 billion in GMV this year, and a further 22% CAGR to $15 billion in 2025.
"The demand for growth has returned to normal as people are returning to restaurants. People gradually returning to work in the office, increased shopping activity in physical stores, and the rise of tourism have prompted the transport sector to recover from its lowest point during the lockdown regulation," said Mr Jusuf, as quoted by Tempo.
That is to say, however, that there are significant challenges to these sectors in the coming years. Geopolitical tensions, central banks hiking benchmark rates to combat inflation, and the resulting volatility in the supply chain have slowed deal value by $2 billion in Indonesia as investors start to prioritize profitability while contending with valuation concerns around late-stage companies. This is reflected as well in the situation of employees of tech companies being laid off in the thousands all across the globe as these selfsame companies expedite their paths to financial sustainability.
"The rising rate environment has led to us to conclude that growth-at-all-costs strategy is no longer a viable strategy. Investors are continuing to pivot towards profitability, free cash flow and normalized profit margins," said Fock Wai Hoong, Temasek's Technology and Consumer Deputy Head, as quoted by CNBC.
Nevertheless, owing to the region's positive economic growth outlook, Southeast Asia's digital economy is still on track to reach a market size of $1 trillion by 2030 with investors remaining bullish for the sector in the medium and long-term period, according to the report.
Indeed, Southeast Asia's internet economy remains one of the fastest-growing regional markets in the world, with the report expecting the region to reach $200 billion in the total value of transactions in 2022 – a 20% increase from last year's $161 billion or reaching the milestone three years earlier than initially projected by the same report in 2016.
"As we have opened back up post-pandemic, mobility in retail places has actually surpassed pre-pandemic [levels] in multiple countries. Yet, the digital economy still grew by 20% year-on-year. And that signifies that a lot of the adoption that took place during the pandemic is here to stay," said Stephanie Davis, Vice President at Google Southeast Asia, as quoted by CNBC.
At 22% year-on-year growth in GMV (Gross Merchandise Value), Indonesia's digital economy is expected to make up $77 billion out of that $200 billion total value in the region. The report further expects the country to continue on its growth path to reach $130 billion by 2025 – a CAGR of 19% – and to between $220 billion and $360 billion by 2030.