This Week's Headlines (Sept 9 -15, 2023)
15 Sep 2023
Automotive
Bilateral Trade
Electric Vehicles
Export & Import
Investment
Manufacturing
This Week's Headlines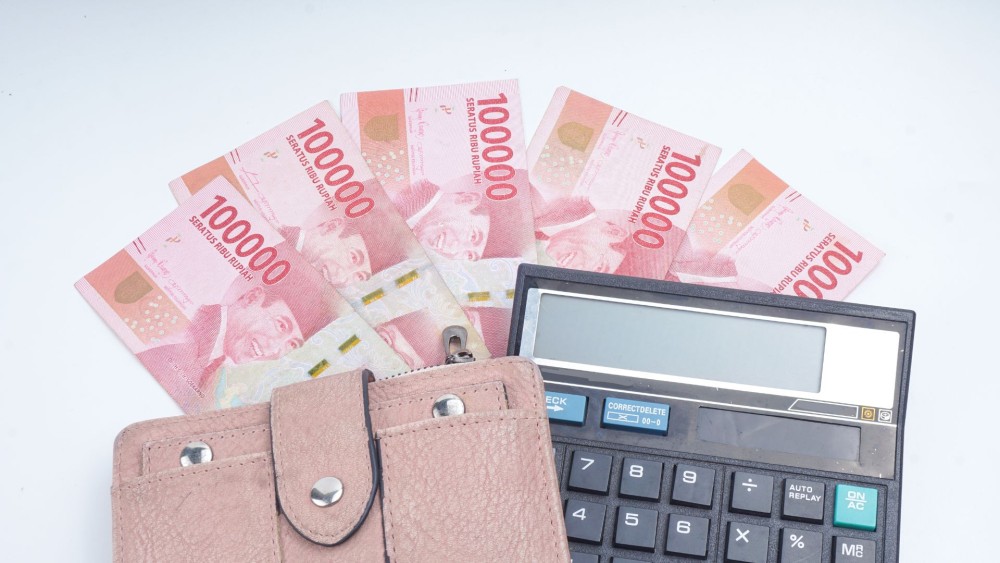 Source: Antara News, Reuters, Business Inquirer
Copy: Andra Wisnu
Section: BI – This Week's Headlines
Theme: Automotive, Electric Vehicles, Investment, Manufacturing, Trade, Export-Import
Headline:
Standfirst: N/A
------------------------------------------------------------------------------------------------------------------------------------------
Indonesia targeting EV made in Indonesia by 2025 or 2026
Coordinating Minister for Maritime and Investment Affairs Luhut Binsar Pandjaitan targets Indonesia to have its own electric car or electric vehicle (EV) created by the children of the nation by 2025 or 2026.
"In 2025 or 2026, Indonesia to have EV cars manufactured by the children of the nation," Pandjaitan stated during a seminar in Jakarta on Thursday.
The minister noted that there are various EV players, representing half of the global production volume, that are interested in Indonesia.
One of the international EV manufacturers that showed interest to develop EV in Indonesia is Geely, which is one of the top EV manufacturers from China.
"We spoke to Geely months ago, and the climax is we offered joint research to establish EV in Indonesia two days ago," Pandjaitan revealed.
According to the minister, Geely greatly welcomes the offer to conduct joint research on EV with Indonesia.
He spoke of having reported to the president about Geely's interest, and the president welcomed and approved it.
"Currently, we are discussing technical matters, and the president agreed to it," he remarked.
According to Pandjaitan, now is the best time for Indonesia to own and develop EV as the creation of the children of the nation since the global transition from conventional to electric vehicles is occurring at a rapid pace, and the sales share of EV surpasses the critical point.
Global EV sales could grow rapidly after exceeding the critical point of 5-10 percent.
EV adoption is moving faster because of the multiplier effect of individuals or groups using new innovations, products, or technologies before they are used by the wider population, also known as early adopters.
The manufacturing sectors also had a critical point of 10 percent of total sales from EV sales and then EV sales could triple.
"When else will we have an EV car made in Indonesia? Hence, we will do research together, and we will take a leapfrog," Pandjaitan stated.
Source: Antara News
----
EV maker VinFast plans Asia expansion, to launch Indonesia plant in 2026
Vietnamese electric vehicle maker VinFast plans to expand in seven more markets in Asia, including Indonesia where it aims to start deliveries from next year and establish a plant in 2026.
VinFast, formed and almost entirely controlled by Pham Nhat Vuong, Vietnam's richest man and founder of parent conglomerate Vingroup (VIC.HM), aims to invest around $1.2 billion in the Indonesian market in the long-term, according to its latest filing to the U.S. Securities and Exchange Commission.
Of that, up to $200 million would be for its Indonesian plant, targeting production in 2026 with an output of 30,000 to 50,000 units each year.
Indonesia, a country of 270 million people and Southeast Asia's biggest economy, is on a drive to attract global EV makers, touting its abundant supplies of nickel, a key component of EV batteries. However, EVs currently account for less than 1% of cars on its roads.
The Indonesian facility will be VinFast's third besides its main one in northern Vietnamese city of Haiphong, and a new plant in North Carolina, slated to start in 2025.
Since its establishment in 2017, VinFast has announced numerous ambitious EV growth plans overseas.
The EV maker also said in its filing that it planned to create a presence in India, Malaysia, the Middle East, Africa and Latin America and expand its presence in Europe as it identified between 40 and 50 potential markets.
VinFast aims to establish its own distributors and may open show rooms in those locations, it said.
Last month, the startup achieved a Nasdaq listing that valued the loss-making startup at more than $85 billion, higher on its listing day than Ford (F.N).
VinFast is entering the American market at a time when EV pricing is under pressure, led by market leader Tesla and a range of Chinese companies.
Share of VinFast closed up 3.86% at $17.21 on Tuesday, compared with its peak of $82.35 on Aug 28. The small amount of publicly available shares makes the stock prone to volatility.
The company, which has not made a profit yet, said it intends to raise capital from global investors over the next 18 months. Shares of Vietnam's largest conglomerate and VinFast parent Vingroup (VIC.HM) were down 0.33% as of 0635 GMT.
Source: Reuters
----
Indonesia Aug trade surplus spikes to twice forecast as imports sink
Indonesia's trade surplus soared to twice the forecast amount in August as imports such as raw materials and capital goods fell more than expected, government data showed on Friday.
The surplus for Southeast Asia's biggest economy was $3.12 billion, the statistics bureau reported, far above the $1.55 billion median forecast of 19 economists surveyed by Reuters and up sharply from $1.31 billion in July.
Imports fell 14.77 percent to $18.88 billion, deeper than the 9.33 percent forecast drop. Crude oil imports sank about 39 percent from a year earlier, said Amalia Adininggar Widyasanti, acting head of Statistics Indonesia.
The import drop was influenced by seasonal factors, said economist Irman Faiz at Bank Danamon, who maintained his forecast that imports will rise for the rest of the year due to higher oil prices and an increase in manufacturing.
"On the other hand, weakening global growth and lower commodity prices are expected to result in reduced exports," he said, keeping his 2023 current account deficit forecast at 0.4 percent of gross domestic product.
Indonesia's exports dropped 21.21 percent in August from a year earlier to $22 billion, compared with a forecast 22 percent decline, on lower prices for the country's top commodities, such as coal, palm oil and natural gas.
Indonesia's policymakers must remain cautious about currency volatility given expectations of a current account deficit and with U.S. Treasury yields rising, said Trimegah economist Fakhrul Fulvian.
The rupiah fell to its lowest since March on Friday before rebounding. It was trading at 15,363 per dollar at 0354 GMT, barely changed from a day earlier.
Source: Business Inquirer