Beauty and Personal Care Industry Continues to Shine in Indonesia's Online Market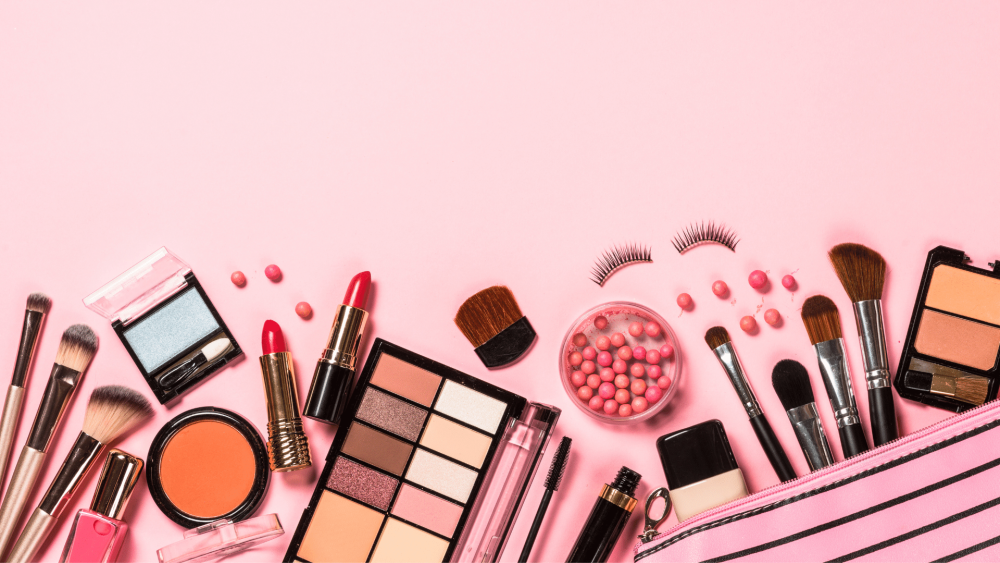 Indonesia's beauty care industry carries great promise. The Indonesian Central Statistics Agency (BPS) states that cosmetics, which is included in the chemical, pharmaceutical, and traditional medicine industry sector, grew 9.61% in 2021. Data from the Indonesian Ministry of Industry further shows that the manufacturing group is able to contribute significant values through export activities that reached US$317 million in the first half of 2020 (15.2% higher than last year). These positive developments are, in no small part, a result of the country's burgeoning digital economy.
Unlike other industries, sales of beauty products in Indonesia remained resilient even during the COVID-19 pandemic. This is due to the significant proportion of millennials and generation Z consumers – young digital natives who came of age or are coming of age in today's technological era – of the country's population of 270 million – the world's fourth largest. Public awareness in care and appearance has remained high largely due to vigorous online marketing. Indeed, Indonesia became one of the world's highest adopters of e-commerce during the pandemic. According to a We Are Social report, in October 2020, 78% of Indonesia's internet users bought something online using a mobile device. When extended to all devices, this figure reached 87%.
This strong e-commerce adoption benefited the cosmetics industry greatly. According to a report from Compas Market Insight, revenue from the sales of cosmetics on the two leading e-commerce platforms in Indonesia, Tokopedia and Shopee, reached Rp 5.6 trillion with a sales volume of 78.9 million packages or products in the June 2021 – March 2022 period; during which an increase in sales revenue of 13.17% (yoy) occurred in October 2021, and then again in March 2022 of 49.54% (yoy). Products that are included in this valuation are facial, lip, and eye cosmetics. Transactions in the cosmetic category reached Rp 893 million in January 2021.
One of the leading brands in this field is Sociolla, which launched its e-commerce platform in 2015. In July 2020, Sociolla drew $58 million from Temasek, Pavilion Capital and Jungle Ventures during its Series E round funding. By the first quarter of 2021, Sociolla has succeeded in ranking first with around 2.8 million monthly web visits for an e-commerce site for cosmetics in Indonesia, according to Statista. Of particular note is the brand's unique approach to the experience of shopping and choosing products. In this regard, the company created a platform called SOCO, where consumers can review personal care products. Aside from Sociolla, BeautyJournal, and BASE are also key players in the local beauty e-commerce sphere.
Future Outlook
While the role of e-commerce continues to grow, distribution of beauty and personal care market sales in Indonesia still mainly occur offline in 2021 with 86.7% of the share. That said, the share of online sales will increase to as much as 27.2% by 2025 according to Statista. The market is expected to grow annually by 5.91% (CAGR 2022-2026). In terms of market segments, personal care is forecasted to have the largest share of the revenue with $3.2 billion, followed by skin care ($2.1 billion), cosmetics ($1.7 billion) and fragrances ($0.4 billion). In the Beauty & Personal Care market, 15.8% of the total revenue will be generated through online sales by 2022.
Considering the generational shift that is occurring in Indonesia – wherein young consumers raised by social media and e-commerce are entering the market in droves – the cosmetics industry can expect a lasting effect on buying behavior when it comes to beauty products. For Indonesians, the price and ingredients of the product are the two main factors that are considered when purchasing beauty products according to respondents of a survey by Statista conducted in September 2020. Offers, promotions and discounts are also stated as some of the leading factors that could sway their purchasing decision.